Affiliate marketing can help you increase sales and generate impressive revenue. Besides, it's cost-effective because you only need to pay for performance. Therefore, it's no surprise that more and more brands choose this approach. Google Trends shows a growing number of searches for "affiliate marketing," but many brands are still not sure about whether or not they should use this tactic. If you're also trying to answer this question, here are some statistics that may help you make the right choice:
Costs spent on affiliate marketing in the U.S. grow by 10% every year and are expected to reach $6.82 billion in 2020.
81% of brands use affiliate marketing tactics to attract new customers and to retain the existing ones.
Almost 80% of marketers use affiliate marketing tactics to increase sales and to drive conversions. 79% of them choose such tactics to engage their existing customers, and 83% of them use affiliate marketing to boost brand awareness.
However, before you decide to use affiliate marketing or to become an affiliate marketer, let's figure out what it is and what you should focus on.
What You Should Know About Affiliate Marketing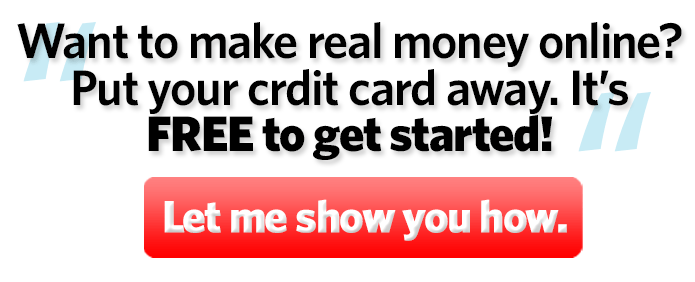 Simply put, affiliate marketing involves promoting products provided by third-party sources or websites. An affiliate receives a link that they can use on their posts. When visitors click the link, their computers receive affiliate cookies. If the affiliate's link leads to sales, he or she receives a commission.
Many writers, bloggers, public figures, course creators, and YouTubers have the necessary traffic and develop trustful relationships with their audience. It allows them to become successful affiliate marketers. This type of marketing enables brands to use the power of influence. When you partner with affiliates, you can speak to their audience. If the chosen influencer's audience includes people who are interested in your products or services, you can get lots of new conversions and leads.
Affiliate marketing is based on effective storytelling. Back in the days when this type of marketing appeared, marketers would build mediocre websites and use shady techniques to drive the traffic necessary to convert their audience. However, this approach doesn't work anymore. Given a strong competition in the market, affiliates need to take into account brands' identities, creating compelling stories about the products they are trying to promote.
As we've already mentioned above, affiliates benefit from receiving a commission from brands. This commission differs from company to company. There are four main types of affiliate programs: CPA, CPC, recurring, and bonded.
Types of Affiliate Programs
CPA
CPA stands for "cost per action." In this case, a brand pays a commission only when visitors become customers. A referral becomes eligible for a fixed commission after visitors buy something. The main advantage of this type of affiliate commission is that it motivates affiliates to drive real customers.
CPC
CPC stands for "cost per click." In this case, a marketer receives a commission whenever somebody clicks on their affiliate links or banners. Most often, this approach is used in the impression-based sectors of advertisement, but it is also used in various affiliate programs.
Recurring
Recurring programs imply paying again and again during a fixed period of time. In this case, a marketer needs to refer a customer once. After that, they receive a commission each time the customer extends or renews their subscription. Experienced and skilled affiliate marketers can turn these programs into a good source of passive income. This approach is often used by hosting services and SaaS companies that involve recurring payments from customers.
Bonded
This is the least popular and the most expensive type of affiliate program commission. First, a marketer refers a customer to a subscription-based website or online course. After this, a customer enters the sales funnel and remains "bonded" to the affiliate. All the customer's actions are tracked and the affiliate receives a commission for any further sales.
Strategic Tips for Affiliate Marketers
Affiliates should work with the right brands
First, when brands decide to use affiliate marketing, they must make sure to choose the right affiliates. In turn, affiliates must make sure that their audience corresponds to the brand. Your goal is to influence people's purchasing decisions so you must have an engaged audience that is likely to be interested in certain products.
Successful affiliates have a strong connection with their audience. They also promote products that have something to do with their audience's interests. For example, there's no point in promoting a food brand on a site that focuses on tourism. Obviously, an affiliate marketer should also have a good site ranking, engagement, views, and authority.
Promote well-established products
The product itself is also important. Unfortunately, many affiliate marketers forget about the importance of selecting the right products. Fairly new products are very difficult to work with if you want to generate sales or even leads. Given that many affiliates' earnings depend on successful sales, this detail becomes crucial.
However, it might be difficult for a beginner to understand what products have higher sales rates and get more conversions. In this case, the best solution is to check out other niche blogs and websites that are similar to yours. If a product is converting well on similar sources, you can confidently promote it. Affiliates should also check out a product's landing page, read reviews, and determine whether or not its quality can satisfy potential customers.
For example, digital information products are one of the best options when it comes to affiliate marketing. First, these products have great conversion rates, as customers can access them instantly and so get instant gratification after they buy. Besides, such products are beneficial for affiliates because they often have higher commission rates.
Niche influencers are powerful
When using affiliate marketing, many brands focus on various coupon websites. Coupons and deals are certainly a great strategy because consumers who are looking for coupons are interested in new products. However, influencers also have a number of advantages that allow them to promote products effectively. First of all, influencers have authentic relationships with their followers. Unlike websites that don't have an identity, influencers can get their followers to trust a brand and use their authority to convince the followers to buy a certain product.
It might be somewhat difficult for niche influencers to drive a lot of traffic. However, they have a targeted audience that is interested in certain types of products, which gives them many opportunities to build effective affiliate partnerships.
Influencers may promote brands for money, or they may receive other forms of compensation, such as free products. Sometimes, brands simply gift their products to niche influencers so that the latter can feature them in their posts on social media or blogs.
Create evergreen content
Even if you no longer use some content on your front page, it can still be useful. Of course, your content should be relevant because visitors will quickly leave if they see outdated information. However, you can always fix this problem by adding links to your updated materials. Updating your articles is a great method that will help you maintain your search engine rankings or even improve them.
Most blogging platforms allow content creators to show the most popular or most recent articles on every page, so even old articles will lead visitors to the new ones. Every affiliate marketer should create fresh content, but good evergreen content will keep driving traffic year after year. Besides, you can always change products related to the content.
The best approach is to use both new and old posts. For example, you can have one piece of evergreen content for every two pieces of fresh content. You can also remove dates from your posts. If the information in your post is relevant, visitors may still dismiss it if they see that this content is old. In this case, removing dates is a great solution.
Have a backup offer
There are many factors that can damage the effectiveness of your marketing campaign or destroy it completely. For example, the market can get oversaturated with similar offers, or your click-through rates may drop because people get tired of seeing your ads. Such problems can happen anytime, and their consequences can be terrible.
The solution to these problems is simple: you should have a backup offer. For example, if your primary offer is an annual membership plan, the secondary offer may be a monthly plan or a similar offer from another brand. When affiliates have a secondary offer, they not only protect themselves from unforeseen events but also get an opportunity to reach a larger audience. Brands may also test different offers against each other to see which one of them performs best.
Optimize product pages
Many brands that use affiliate marketing expect their affiliates to do all the work on their own. The truth is that affiliates and merchants will see good results only if they establish effective communication. Affiliates drive interested visitors to product pages, but it's up to businesses to make sure that their product pages will make potential customers want to purchase something. Therefore, it's important to optimize product pages.
First, product pages must load fast. They should also contain the necessary information so that customers can evaluate products and make an informed choice. It's important to use eye-catching images and detailed product descriptions. Another great thing is customer reviews, as they help build trust. Optimized product pages can help brands make the best out of their affiliates' efforts, boosting sales. Besides, good product pages help retain customers.
Use retargeting
Many marketers know the so-called "rule of seven." According to this rule, you should have at least seven touches with your prospects before you can convert them into customers. Of course, this is not a strict rule and the specifics depend on your niche and your type of business model. However, this rule works for most industries and products, which is a reason why so many successful marketers emphasize the importance of following up. You need to remind prospects of yourself several times so that they can be ready to buy from you.
If you have no idea what this rule has to do with affiliate marketing, here's an explanation. Many people may visit your site, but only a few of them are ready to buy your products. Usually, up to 98% of traffic doesn't bring sales. To make this traffic work for you, you should register on these visitors' minds several times, and that's where audience retargeting can help you.
Retargeting implies showing your ads to prospects who have already visited your website but haven't bought anything yet. Given that many visitors fall into this category, retargeting gives you a great opportunity to boost sales. It increases conversion rates, boosts sales, and allows you to avoid going through the same acquisition process over and over again, saving your time and improving ROI.
Link to relevant offers
Many marketers forget about including affiliate offers on their "Thank You" pages, which is a big mistake. The thing is that if your prospects see the "Thank You" page, it means that they've already entered their email address into an opt-in box, confirmed it, and downloaded the lead magnet. If prospects reach this point, it means that they are very warm and they have a great impression of you. Therefore, it's a great moment for you to make an offer.
However, you shouldn't simply drop a cold offer. Instead, you can connect it to the lead magnet and present it in the right way. You need to persuade your prospects that they will get more value from the lead magnet if they also purchase another offer. Don't limit yourself to affiliate offers only. You can also include other content on the "Thank You" page, using upsells and cross-sells to your advantage. Just don't be too aggressive and make sure that all the products are relevant.
Show real-world use of products
Modern consumers are sophisticated and tired of spammy marketers who don't use products that they recommend to others. This is one of the main reasons why influencer marketing is so effective: usually, influencers use products that they promote and show these products in action. User-generated images and videos of products boost both conversion rates and engagement.
This approach works for several reasons. First, it increases trust. Consumers know that the internet is full of fake reviews and they will only trust you if you're recommending a product that you've actually used. Secondly, this method helps show context. Your audience can see whether or not the product is as good as you say. In addition, you can create better content. When you actually use it, you don't need to lie about it or to use overcomplicated descriptions. Showing products in use, you can deliver valuable content that converts.
Final Thoughts
Thanks to the internet, word-of-mouth marketing has evolved and became affiliate marketing. Many brands use it as an integral part of their marketing strategy because this type of marketing can demonstrate great results, generating leads and increasing sales. Affiliate marketing is also beneficial for people who have a large, engaged audience, as they can promote products and earn a commission every time their content leads to sales or when visitors click on their links.
However, an affiliate marketer's success depends on many factors. To run effective affiliate campaigns, you should think strategically, offering valuable content and choosing products that correspond to your audience's interests. Successful affiliate marketing campaigns are based on trust, so we recommend that you check out our useful tips and develop an effective strategy that will work for you.
About the Author
Gregory Chapman is passionate about researching new technologies in both mobile, web and WordPress. Also, he works on writing service review websites Online Writers Rating. Gregory in love with stories and facts, so Gregory always tries to get the best of both worlds.