E-commerce websites often run into a problem with conversions. Their web traffic is steadily increasing, thousands of people are visiting their website every day, but no one is buying anything or signing up for any services.
In simple terms, it is easy to get people to visit your shop. You have to make the storefront and the website visually pleasing and easy to find. It is much harder to make them purchase the products and services you offer.
The good news is that since this is such a widespread problem, numerous work is going on in the form of researches in depth. There are many different strategies and tools available to improve the on-page conversions of a website.
If you follow these strategies, you will be able to increase your conversion rate and your sales. We have collected 7 of the most successful approaches to share with you.
1 – Focus on your call to action
You will be surprised at the significance of a call to action when it comes to making a conversion. Many websites have found that their on-page conversions significantly increased simply by changing the location, wording, and the design of their call to action.
Location
You need to make sure that your call to action is always visible. If you place it at the end of your content, there is a possibility that the customers will close the tab without ever reading the call to action. You can also add a pop-up with a call to action but make sure that it is not annoying for customers. Most websites end up placing the call to action in a place where it is easily accessible, such as the navigation bar or the header section.
Wording
You cannot merely say "purchase now". You need to write something which highlights the benefits of your offerings and convinces the customer to make a purchase. You can also show a bit of your brand's identity in the call to action.
Design
Merely adding a background color or any other similar design motif to a call to action can have a significant effect. You need to make sure that the call to action is displayed prominently on all the pages on your website.
2 – Create sales funnels
Sales funnels are a fantastic e-commerce concept which allows the business to improve on-page conversions. The sales funnel tracks the customer's journey and guides them toward making a purchase.
If you share a blog post on your social media channels and a potential customer clicks on it, what happens then? Do they hardly read the blog and leave? Or does your website guide them towards the store and encourages them to make a purchase or sign up as a potential lead your sales team can get in touch with?
Make sure that the user receives the right message at the right time. The best approach is to bring in people with information, lead them to more details about your product, and then lead them to pricing information or a sign-up form if you want to capture sales leads. You can also develop pieces of content which you can lock behind a web form. Create free guides and other helpful documents for the industry in which you operate. If anyone wants access to them, fill a web form so you can get in touch with them and convert them into your customer.
3 – Look at your website analytics
Delve deep into the analytics of your website. Most people use Google Analytics because it presents you a lot of information in easy to understand charts and graphs. What you need to look into is where you lose your traffic. Do most of your customers leave after reading your blog? Maybe they aren't interested once they see the prices? This is critical because you will only be able to understand the low conversion rate if you know where you are losing your customers.
You can also perform AB testing if you want to get better analytics about the right strategy for your business. In AB testing, you develop two different web pages and randomly show them to visitors. The point is to test which one gets a better response rate from customers. Most significant organizations perform AB testing on all their website pages to ensure that their sales funnels are as efficient as possible.
4 – Make the conversion process easy
If you want website visitors to convert into leads or sales successfully, you need to make sure that the process is as easy as possible. If your focus is on sales, then you need to make sure that the purchase process looks convenient and trustworthy. Add a lot of different payment options and redesign your store if it is causing any confusion for customers.
If you are looking for leads through a web form, then you need to assess why so many people dismiss the web form you want them to fill up. A major mistake many businesses make is asking for too much information. Remember, the visitor on your website does not want to spend too much time on your website. If you ask them ten questions, they will abandon the web form.
Ideally, you should only be asking 3-4 questions. However, if you do want to ask more questions, there is a trick you can employ. Many businesses now break their web forms into two parts. The first web form only asks for your name and email address. Once you fill the form, it leads you to more questions about what industry you work in, which company you work for, and so on. It will help you for a successful strategy because the visitor has already filled half the form and will thus be likely to fill the rest of it as well.
5 – Work on suggestions
We talked about sales funnels in a previous section. Sales funnels are usually created manually to guide the visitor towards conversion. Content suggestions are another great way to approach the same problem with an automated solution. Instead of focusing on the funnel, you can add functionality to your website, which suggests content and products based on what the visitor is reading/viewing right now.
It is something we have all seen on online stores like Amazon. If you look for something, the store automatically starts recommending similar products to you. The same trick also works for lead conversions by suggesting exciting content. If a customer is reading a blog about a particular service offered by your company, then at the end of the blog, there should be links to other blogs about the same service.
Content suggestions are hard to program yourself, but the good news is that you do not have to do any programming. There are many plugins and scripts available online which will implement this functionality into your website automatically. Make sure that you test the website by refreshing it and by visiting different pages to make sure that the content suggestions are working.
6 – Create anticipation
One of the most important concepts in marketing is that you need to create a yearning for your product. The customer must want more of it. You can be selling the best solutions or product but will not get the sales unless you highlight the benefits of your products and services.
If you are selling products, then we recommend using a lot of pictures. Try to show something the visitor doesn't see on other websites. Try taking a few photos of the product yourself. You don't need to be a professional photographer – as long as you have a modern phone that has a camera with a portrait mode, you have all the tools you will need for a beautiful product photo.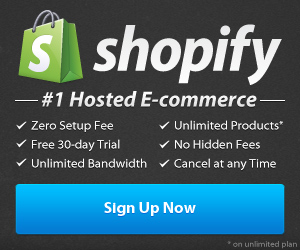 The same principle applies if you want to get sales leads. Show people relevant content for what they are signing up. If you are selling a software solution, then you should post screenshots highlighting the best features of the software. If you sell any other type of service, you need to demonstrate your competence. You can add information about your current clients as well as past campaigns your business has handled.
This technique is also essential if you are running a small business. If you are selling event management services to the local city, you need to have pictures of your past events. If you run a salon, you need to post photos of your clients. You want the visitor to look at the pictures and imagine how they would themselves look in the same situation. If you can create a spark of desire in their hearts, you will see a significant increase in your on-site conversion rate.
7 – Create videos
Having video content on your website can have a positive impact on the conversion rate. If you want the visitor to purchase something from your business or to leave their information so you may contact them, you need to make sure they trust you. It is the first time the visitor is on your website. They don't know about your reputation. They may have doubts about whether you will deliver high-quality products of services. That is where videos help.
Videos show authenticity. Anyone can fake images or write good things about their business, but only legitimate companies can make videos. If you run a bakery, create a video of you baking something delicious and put it on your website. Post clips on your social media channel. If you deliver B2B services, get a video testimonial from a happy client. Getting a testimony from a local client can do wonders for small businesses.
You don't have to worry about the budget. Modern phones have fantastic video quality. If your phone is relatively recent (a year or two old), it will be good enough to shoot videos for your business. You need to make sure you get the lighting right. There are many tutorials on YouTube that will show you how you can get fantastic professional style lighting in a video by using necessary bulbs and some tricks.
You don't need to worry too much about video editing either. There are many free software applications available for your phone and your computer that will allow you to piece together the relevant clips from the video. Don't focus too much on the design at first – make sure you edit the video properly, including the best parts and discarding everything else.
Conclusion
Increasing the conversion rate is a slow process, but it is worth the time and effort you put into it because it directly impacts your sales. Your conversion rate is the most important metric for your website. Many business owners make the mistake of focusing on website traffic. To understand why this is a mistake, think of it in the context of a brick and mortar store. Having a lot of traffic with a low conversion rate means that a lot of people enter your store, but most of them do not buy anything.
Tracking the traffic alone does not tell the full story. Think of two stores – one has ten thousand visitors, while the other has five thousand visitors. On the surface, the store with ten thousand visitors seems more thriving. However, imagine if the first store possesses five percent conversion rate, while the second store contains fifteen percent conversion rate. It means that the first store, with ten thousand visitors, had 500 sales, while the store with the five thousand visitors had 750 sales.
Which business is more successful? The one with the higher rate of conversion. As you follow the seven ways we described, keep track of your conversion rate. It wouldn't change overnight, but you will start seeing an increase in it in a week or two. It will keep growing as you keep adding improvements. As your conversion rate rises, so will your business, as the new sales or leads will end up invigorating every department within the organization.
About the Author
Adnan Sami is a content writer at ResearchProspect.com, and has been a vital member of their team for more than 1 year. Along with writing, he also possesses strong business skills with expertise in Human Resource Management and Marketing. At Research Prospect, he is a full-time writer providing his services for writing academic articles, including help with essays and dissertations for students enrolled in any domain of undergraduate, Master's and PhD