Did you know that affiliate marketing comprises 16% of the total eCommerce sales daily? This figure goes to show how lucrative affiliate marketing is for any business or individual. If you are looking for a low-cost money-making opportunity and you have a knack for words, then affiliate marketing might be the key to your extra income (or major income!).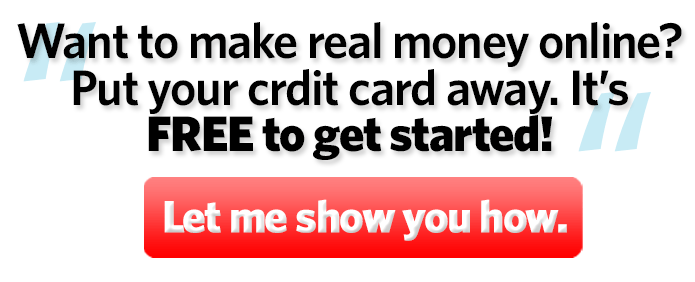 Not a lot of people know about affiliate marketing. However, it dates back to 1989, when William J. Tobin offered a commission on sales to Prodigy Network. Since then, many businesses have taken advantage of affiliate marketing as it's easy and a surefire win to earn. Unfortunately, it's not easy to get there. Affiliate marketing takes dedication and hard work to promote products and services.
So what is affiliate marketing? Read on to find out what it is, how it works, and why you need some SEO hacks to master this digital marketing strategy.
WHAT IS AFFILIATE MARKETING?
Affiliate marketing is a facet of online advertising that doesn't require marketers to invest in a product or service. This type of digital marketing refers to someone promoting another person's or business' product or service.
Once you find a product or service you like to promote, you can then recommend this to consumers. The recommendation can be in any form such as blogs, videos, online ads, social media posts, and more. Then affiliate marketers will have a designated affiliate link that they can include in their recommendations or promotional materials.
When people are interested to buy the product or subscribe to a service, they can click on the affiliate link. Depending on the rules of the brand, the affiliate marketer then earns a commission from every purchase from that link. The commission will also be deposited into the marketer's financial system.
There are four parties involved in affiliate marketing, according to Wikipedia. They are:
The Merchant
The Affiliate
The Network
The Consumer
The Merchant – The merchant refers to the person or organization that created the product or service. They can also be called the vendor or retailer. In affiliate marketing, the merchant doesn't have to do anything or participate in the advertising process. All the merchant has to do is create the rules in affiliate marketing.
The Affiliate – The affiliate can be any individual or company and even advertising firms that want to earn commissions from products and services. They can choose any brand they like and create promotional materials with the affiliate link. What they need is to persuade consumers that the product or service is excellent.
The Network – Affiliate Networks could pertain to any online channel that the affiliate uses to promote the merchant's products or services. Whether the affiliate promotes it on social media channels, affiliate marketing sites, or online marketplaces, networks are a huge part of affiliate marketing. Without networks, affiliate marketers won't have an avenue to communicate with prospects.
The Consumer – Consumers or customers probably don't know that they're part of a loop. However, it's mandatory for affiliate marketers to indicate that they are earning a commission from every sale on their advertising collaterals. Consumers may see these advertisements or recommendations on various channels like social media or other websites.
HOW DOES AFFILIATE MARKETING WORK?
The affiliate marketing process is pretty straightforward. Here are the steps you must take if you want to dip your toes into affiliate advertising:
Step 1: Choose your affiliate program
You must first find a product or service that you at least like. This makes it easier to promote it with sincerity. If you already have a blogging website, then make sure you choose a product or service that your current audience will like. This will give you higher chances of getting more sales from your audience.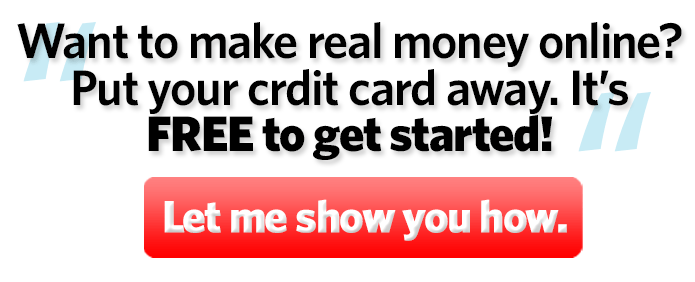 Also, make sure that you believe in the brand's values and principles. If your values align with the brand's, then it can be a breeze when you talk about the product and service and all its facets, elements, and history. Remember, online users can smell an insincere promotion from across the computer screens.
Step 2: Join the program
Once you find the product or service you like to promote, you can then join the affiliate program. For instance, Amazon probably offers affiliate programs for almost all products and services they have. However, if you plan to choose a product or service from outside other networks, go to the brand's website. Then you can scroll down to the bottom and see if they offer an affiliate program. Here are the top affiliate marketing websites in 2021.
Step 3: Save your affiliate link
Sign up for the affiliate program by filling out a form. Most forms would require you to input your name, the company you're affiliated with, your business (if applicable), channels for promotion, and more. Once the system gives you your affiliate link, save this and you can start promoting!
Step 4: Share the link
We don't mean you can just share the link in everyone's faces. People naturally don't like being sold to. And if you present them with a link for them to purchase, most customers would probably ignore your offer. That being said, make sure you at least try the products or services before you convince other people how good they are. This will allow you to explain in detail what features and benefits they'll get from it. Then you can tell customers to purchase or subscribe from the link in your material.
Step 5: Collect your commission
There are different affiliate marketing payouts. It depends on the brand or business. The payments also differ – from 5% up to 50% or more, depending on the arrangements. The payouts are usually done monthly. This is to avoid paying early and unfortunately, having a customer return a product or cancel a service.
Moreover, the affiliate program also has a "cookie life." This pertains to the time limit in which the affiliate link expires. So when no customer purchases from that link within the set time limit, then the affiliate marketer doesn't earn a commission.
In addition, affiliate marketers can also earn bonuses or commission increases, especially when the pre-set goals are met. Payouts can be through PayPal, debit cards, gift checks, direct deposit, or checks.
BENEFITS OF AFFILIATE MARKETING
So the next question an up-and-coming affiliate marketer would probably ask is why affiliate marketing? Well, here are the benefits. And if you read until the end, we'll give you the lowdown on some SEO hacks to ensure your promotions get seen online.
Cost-efficient. Affiliate marketers don't have to pay anything to promote products and services. Also, they don't have to shell out a capital investment to get started.
Low risk. One advantage of affiliate marketing for marketers is that it offers a low-risk advertising approach. It doesn't entail a huge production or marketing budget when promoting the products. Plus, affiliate marketers aren't losing any money when no one purchases. The only thing they lose is the effort spent on creating the advertising materials.
Targeted. The best part about advertising online is that technology allows marketers to target their ads to people who will likely be interested in their products. This gives them a higher chance of earning more because they're marketing to quality leads.
Versatile. You have full control over what products or services you want to market. This allows you flexibility. If a product is a trend, then you can choose that and possibly leverage the current popularity.
High ROI. If you like to make affiliate marketing your main source of income, you may do so. The only thing you need to remember is to build credibility within your target audience. If you're an influencer, it should be easy for you to connect with and persuade your followers. The ROI from affiliate marketing is reasonable, provided that you choose the appropriate offers and create the most compelling promotional materials.
WHY SEO AND AFFILIATE MARKETING GO HAND IN HAND
One way you can ensure that your materials will be seen by millions of prospects online is through SEO. SEO or Search Engine Optimization is the use of keywords to rank your content on the first pages of search engines.
This way, more users will see your content and will possibly check out the products or services you offer. However, SEO entails extensive keyword research. The rule of thumb in SEO is to integrate relevant and competitive keywords in your content so search engine algorithms will boost your content.
7 BEST SEO HACKS FOR AFFILIATE MARKETERS
To ensure that you're not wasting your time on affiliate marketing, try to incorporate simple SEO techniques to boost your promotional materials. Here are seven that should get you started:
1. Focus on a niche
Before you start to get excited for picking out a product or service, you have to think if it's valuable to you and if you're passionate enough to promote it. If not, you could have a hard time even trying to convince your audience. Also, if you already have a following, your audience will praise you for promoting products and services that align with your beliefs.
First, find a niche you love. However, don't stick to that. Drill it down to a specific sub-niche or area you can focus on. Here are a few tips you must follow:
Find a focus. For example, if you have a vegan blog, it would be better if you also focus on products that support veganism. This ensures that your current audience will likely get interested in your promotions. However, instead of choosing general vegan food for your affiliate marketing, choose something specific instead. This will allow you to easily advertise one product instead of focusing on general ones. You can promote a vegan superfood like chia seeds, for instance.
Check if keywords are competitive. The next step is to check if the keywords that are related to the product are competitive enough. This shows that the keywords have the potential traffic that you need to rank your content on search engines. You can use tools such as Linkgraph.io to check for the keyword volume of the relevant keywords you choose. For example, when I put in "chia seeds" on Linkgraph, there is no monthly traffic. But the keyword "chia" gets 27,100 average monthly searches with a $0.24 CPC.
Stalk the competition. Now if you're focusing on a particular product or service, it's better to stalk the competition so you know what you're getting into. You can do that by visiting their websites and putting their website URL in tools like UberSuggest. There, you will see all their high-ranking keywords and content.
Pick a niche worth your time. Now, this last step should be the final nudge that should make you decide if you must look into this niche or not. Once you finally focused on a particular niche, ensure that it's worth your time. Does the niche, product, or service have the potential to scale? Is there a huge market for it? Will your audience be interested in it? Weigh everything to know if this is really the niche for you or not.
2. Be strategic in choosing a domain name
The next step is to choose a domain name. However, don't just choose any domain name. Make sure that you strategically select one that will cater to the future offers you'll be promoting. Make sure that you're smart enough to not limit your domain name to one offer if you're planning to be an authority in your niche.
What you can do instead is either choose a keyword-specific domain that is relevant to the main product that you offer. Or if you're planning to expand your affiliate marketing strategy into a broader audience with more products in the future, you can also choose a broad industry-related domain name.
There are two things you must remember though when picking a domain name. One, make sure that you don't choose the brand's name as your domain name. In affiliate marketing, that would be prohibited. Secondly, make sure that you always check the domain name's history. The last thing you want is to purchase a domain that Google spammed because of bad links or content. Check on Archive.org to know the domain name's history.
3. Start content around long-tail keywords
Yes, you want to make it big in affiliate marketing and focus on the big and most competitive keywords. But if you're a neophyte in this industry, this strategy might not sit well with you, unless you have extremely good content and clever SEO tactics.
So what you can do instead is to focus on long-tail keywords. Long-tail keywords are keywords with three words or more. On the other hand, short-tail keywords are keywords with three words or less. The latter is vaguer and therefore, would have a hard time ranking.
Long-tail keywords have less search volume. Also, these keywords are more specific, and are excellent for catering to user intent when they search on Google. For example:
Instead of focusing on short-tail keywords such as "vegan superfood"
You can focus on more specific long-tail keywords such as "best vegan superfood"
4. Create an excellent link building strategy
When you're targeting different keywords to rank your content on Google, then you must include a great link-building strategy that will give your content a boost. Link building pertains to including internal links in your content so your audience will land on those other web pages of yours.
For example, if you're targeting a primary keyword and you have other long-tail keywords you wish to rank, then create content around the primary keyword. Then make sure that you choose anchor texts that match the other long-tail keywords you want to rank. Link those anchor texts to other web pages.
Link building allows search engine algorithms to crawl your website and tag it as relevant. Also, if your audience would click on the other web pages, they would stay on your site longer. This time, on-page metric is also good for SEO.
5. Tag links as "nofollow"
Make sure that you tag your links as a nofollow. This is beneficial, especially if your website is less popular. Moreover, tagging your links as a nofollow would prevent your site from being penalized for other doorway pages.
6. Try user-generated content
User-generated content is excellent for marketing. This type of content is targeted at your users. The advantage of trying user-generated content is that you only have to sit back and let your users do all the work.
Some ways you can generate this type of promotion from users are social media giveaways, product reviews, testimonials, or other types of content that involve the users' efforts. User-generated content encourages more user engagement, which also puts your site in the best light possible.
7. Keep yourself updated on SEO trends
SEO is continuously evolving. That being said, make sure that you always keep yourself updated on the more recent SEO trends and best practices. This way, your strategies won't be left behind. This also ensures that your content won't be outdated.
Did you know that Google's search engine algorithms change 500 to 600 times per year? This only goes to show how crucial reading SEO news websites is.
About the Author
Eliza Brooks is an informative content writer who is passionate about writing on digital marketing, search engine optimization, social media, and more. She is currently working with Treasure Valley SEO, one of the leading advertising firms in Idaho.