Every one of you out there aspires to grow their business and transform it into an empire. Naturally, you will use the biggest eCommerce platforms to help you grow your business and take it to new heights. In truth, Amazon plays a big role in cultivating your empire. As one of the largest retailers alone, it lets you reach out to different customers all over the world. But where do you start? It all begins with a website, social profiles, and even an Amazon affiliate account.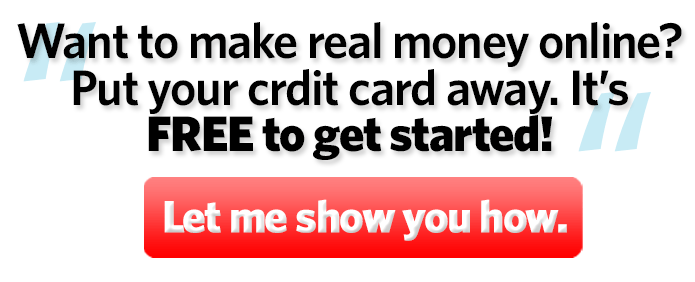 What is the Amazon Affiliate Program?
Amazon created its own affiliate program which also goes by Amazon Associates. This is an affiliate marketing program that you place on your social profiles, blogs, and websites; it lets you monetize through links or images.
It works by putting the links to Amazon products in your posts or in any part of your website. These links give you a commission when customers click on it. But, how do you formulate and discover strategies that will work best on your business? In what ways do you maximize your profits without violating the rules and requirements of Amazon?
Defining affiliate marketing
When you see affiliate marketing, what pops into your mind?
Amazon formulated its affiliate marketing program called Amazon Associates which aims to help sellers like you to earn at least 10% in associate commissions whenever a customer clicks on your link and purchases an item.
Different benefits exist for both you and the eCommerce platform, plus the other affiliates. If you're a seller, this easily expands your customer base and increases your sales through cost-effective marketing.
Similar to cost-per-click (CPC) marketing, affiliate marketing is also performance-based. This means, you get paid for every action or click taken using the link you posted or shared. Whenever you join an affiliate program, it pushes you to share and create content more in order to attract more potential leads and conversions.
Just remember that if you want to join or participate in affiliate marketing programs, you need your own website or store. Aside from that, you create a blog page where you share relatable content directed to your customers so they can share it to their friends and followers too. That way, word spreads out and more people see your content and your affiliate links.
3 types of affiliate marketing
As you learn about affiliate marketing, you'll also discover its types and check which best fits your needs.
Pay-per-sale
This program lets you pay an affiliate when the affiliate sends a shopper who buys the item. Others will pay the affiliate with a fixed rate for every sale or order created. Alternatively, Amazon does it through a certain percentage from the amount of sales.
Pay-per-click
Pay-per-click or PPC refers to the affiliate program that relies on the number of customers who visit your website using the affiliate link. You receive commissions based on the number of clicks and not on the number of orders that your customers placed through your link.
Pay-per-lead
This affiliate program gives you commissions through the volume of customers that go to the merchant's website who create their accounts or complete forms required on the website.
How does the Amazon affiliate program work?
The Amazon affiliate program is a referral program that gives you commissions through the links that you insert in the content you create for your website or social media posts. Then the amount of money you get depends on the total sales that the customer orders. You may get it within 24 hours.
Here's a chart of how much you can earn when you become an affiliate:
However, keep in mind that your commission does not solely depend on the percentage of sales you get from your customers' orders. Be sure to make an effort to increase your conversion rate since it shows that whatever you create results in leads and sales. Improve your content by knowing and preventing SEO mistakes in your posts.
The conversion rate pertains to the percentage of visitors that go to your website and order through your affiliate link out of the total number of visitors who go to your website.
To illustrate:
If you get at least 5,000 visitors in a month and 10 visitors order through your link, your conversion rate is at least 0.2%.
Fret not because the average affiliate conversion rate is around 0.5% to 1%, although some gain a larger percentage rate.
Aside from the products that you write about, you may also earn more through products that may not be related to your niche. If your website is mainly focused on beauty products and your affiliate links are solely based on luxury beauty products and tools which gives you at least 10%, you may get 10% of the total amount of a single purchase of a luxurious moisturizer. Moreover, you may get an additional commission if you feature another product like pet food or pet treats at around 8% if your customer also buys another item such as biscuits.
How to earn your commissions from Amazon purchases?
It begins when your customer purchases through your affiliate link within 24 hours upon clicking the link. When the 24 hours end or they use another affiliate link to go to Amazon, you will no longer get your commission from their order.
In some instances, when your customer goes back to Amazon through another of your links, the timer starts anew. They will get another 24 hour window in order to order and this makes you eligible to earn commissions once more.
However, in some instances, a customer goes to Amazon through your link and adds an item to their cart but fails to check it out, you will still earn. The condition on these arrangements means that you will get your commission if they place the item in the cart within the 24-hour window. Just remember that the cart expires within 90 days.
What are the pros and cons of Amazon affiliate program?
Every product, service, or feature that you see wherever you go has its own pros and cons. The same goes for Amazon affiliate programs. You may think that earning commission or income is simple just because you will post your link or it requires minimal effort. However, that's not the case. There are certain things that you need to consider before you become a full-fledged Amazon affiliate.
Read along and learn about these pros and cons:
You may wonder who should register as an Amazon affiliate.
Even if you don't own your own blog or website, that should not hinder you from applying to be an affiliate. It's okay to put up your own website just as you start registering as an affiliate. Create relevant content filled with reviews that really guide and help people and make sure to insert the links properly. It may not yield income right away unlike when you sell your products through Amazon FBA, but it's a good long-term investment.
If you own your own YouTube channel, create vlogs or challenge videos that showcase various Amazon products and mention your links in the description box. Engage your audience by sharing your honest reviews and feedback about the product.
You may also post your Amazon affiliate links on your social profiles like Facebook and Twitter. It doesn't matter if you don't have a lot of followers on your social profiles. Just be authentic, share what you experienced as you promote your link as well.
How do you become an Amazon affiliate?
The process begins by registering as an affiliate through Amazon. Make sure to click "Join Now for Free."
Then after you click that, here's what you'll do next:
Enter your account information.

Name
Address
Contact number

Then you'll be asked to enter your website/s and mobile app URLs where you intend to display and showcase the affiliate links, ads, and banners.

Note that you're allowed to enter a maximum of 50 websites and mobile app URLs altogether.

After that, you'll select a store ID.
Give the necessary details pertaining to your websites or mobile apps.
State what kinds of products you want to promote.
To illustrate:
Then you'll choose the topics from a dropdown list. The choices include apparel, books, movies, gaming. You may choose whichever depending on your website niche or mobile apps.
Make sure to describe how you'll drive traffic to your sites. Share how you plan on generating income from these sites and apps.
To illustrate:
When you complete that section, ensure that you put in your mobile number and click "Call Me Now" and answer the call you get from Amazon.
You will need to enter a four-digit PIN.
After, your account will be set up.
Then you'll be prompted on how you want to get your payment and be asked to enter your tax information.
After, your dashboard will appear and you may now generate Amazon affiliate links.
How do you create your Amazon affiliate links?
After you have successfully registered, you will see the Amazon Associates dashboard. You will see the different analytics. That includes your commissions and the links you made. There are two ways on how you can create your affiliate links, Product Link Tool or SiteStripe.
How to create your affiliate links through the Product Link Tool?
If ever this is your first time encountering the Amazon affiliate program, using the Product Link Tool is the most common way to create your own affiliate link.
You can start by clicking "Product Linking" at the top of the Amazon Associates dashboard and choose "Product Links."
The next thing you'll see is a place where you can input your search terms. You may put a generic term or even a particular brand, model, or product. When you enter your search query, results appear below.
Then you may choose the affiliate link you'd like to put in your website. Just click "Get link" and insert it in your content.
After that, you'll see a box with the affiliate link and the HTML code which you'll insert into your website as is. You also have the option to modify it. Choose between an image or text, or both. Then you may paste it after.
How to create affiliate links with SiteStripe?
Have you ever heard about SiteStripe? This tool lets you create affiliate links directly from any product within the Amazon marketplace. When you create your own Amazon Associates account, the tool immediately appears at the top of any Amazon webpage. Just remember to log into your account to see it.
The SiteStripe toolbar appears at the top area of the page. With this tool, you will be able to create different kinds of links for your products or relevant products that go with your niche. Choices for the links could either be an image, text only, or both. You'll also be able to share these on your social profiles.
Just like the Product Link Tool, you'll be able to customize the HTML code before inserting it on your website.
How do you get paid?
When your customer places an order through your link within the first 24 hours after they clicked your link, you earn your commission. Then, you'll be able to receive the commission 60 days following the end of every calendar month.
You may receive your commission through direct bank deposit, check, or even through an Amazon gift card. Although, these methods require a minimum amount so you may claim.
For your reference, see the table below:
| | |
| --- | --- |
| Option | Minimum amount |
| Deposit | 10 USD |
| Check | 100 USD |
| Amazon gift card | 10 USD |
| Check processing fee | 15 USD |
Types of payment methods
Direct deposit
Amazon will ask you for your bank information. Be specific and give complete details about your bank name, account number, and other information that they need. Give the correct details to avoid any mishaps.
Remember that Amazon may hold your commission until you earn the minimum amount.
Check
For this, make sure you send Amazon your mailing address. Remember that you send the complete details so it won't get lost in the mail. Take note that you need to reach the minimum amount of $100 and remember the $15 processing fee.
Amazon gift card
As the name suggests, you'll receive your commission in the form of a gift card. Amazon sends the gift cards to your primary email address that you placed in your account details. Just remember to hit the minimum payout of $10.
What's next for you?
Thinking about joining the Amazon affiliate program seems easy at first, you just need to remember that there are various factors to consider before deep diving into it. Putting up your own website or blog gives you a great advantage since you have a place you can put your links easily. Plus, your website transforms into one of the long term investments you gain.
If you put up your website and are thinking of monetizing it by inserting affiliate links, it may consume a lot of your time and energy. Yet, developing a very niche website that's SEO friendly and optimized with affiliate links may give you your desired income in a shorter period of time.
About the Author
Jayce is the managing director of Seller Interactive, an Amazon marketing agency dedicated towards helping brands grow on Amazon. His content marketing expertise has led him to work with brands such as Toyota and GoDaddy, producing content that reached over 20M views in a month. He is on a journey to help D2C brands scale their business on Amazon.