Affiliate marketing is on the rise in popularity. For the website owners, this is an opportunity to additionally monetize the content they create for their audiences and for the users, this is a way to get better versed in the product or service specifics before buying it. It is an equally win-win option but…How to write affiliate marketing posts that actually sell and don't look like straightforward advertising?
Below, you will find simple yet effective tips for creating affiliate marketing content that will seamlessly move your users to the bottom of the sales funnel, generating a stable income stream for you.
How to Write Affiliate Content That Drives Sales
Writing winning affiliate content is challenging. To make it work as a passive income source, you have not only to create a post with an affiliate link inside. You have to make it meaningful, valuable, objective, and inspiring for the readers.  Fortunately, to create sales-driving affiliate articles you don't need to apply for the top writing reviews or hire someone to help you. Instead, you have to dedicate your time and effort to this task, analyze the best affiliate content to capture their best practices, and reuse the most winning tactics in your content. The life-proven ones are already researched below, so let's get started.
1. Get Started by Affiliate Disclosure
The first and one of the most important rules of affiliate marketing is to always be honest and transparent about affiliate marketing you are engaged in. To put it simply, make it a rule to supply each of your articles with a disclaimer stating that the links provided and products reviewed are a part of an affiliate marketing strategy that helps your website to stay afloat on the web.
The matter is that most users hate direct advertisements. But even more, they hate when somebody is trying to cheat on them, and advertise instead of providing value. So, if your goal is to build trustful relations with the audience, don't hesitate to say that you will get a symbolic fee from each purchase driven by your website. Most users even don't care – they just want their problem to be solved in the most time and money-effective way.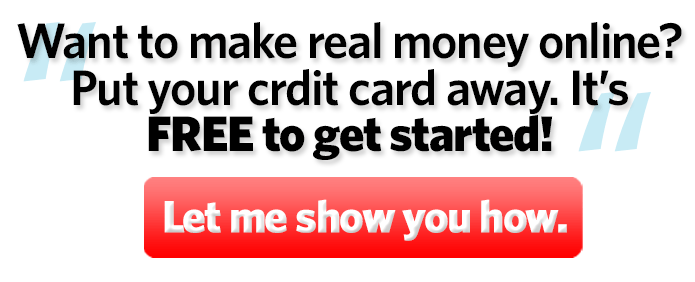 2. Decide on the Content Type
As the next step, decide on the type of content you would like to create as a part of affiliate marketing content. Below are the types of content that rank well (when written right) and are also appreciated by the users in search of the solution.
Product Review. This is the most popular type of affiliate marketing content. In this case, you can share your personal experience with the product, objectively show its pros and cons, and/or tell a personal story.
Case Study. If you are promoting a specific product that reveals its values after some time of being used (for example, a mobile app), you can come up with a case study to better show the products or service possible use cases, limitations, and actually achieved results, plus also tell a personal story.
Product Comparison. The main benefit of this affiliate content type is the opportunity to promote several products at once. But keep a possible pitfall in mind – you shouldn't review and compare more than 5-10 products within one article, otherwise, it becomes difficult for the users to make the final choice.
How-to Guide. This is also a winning article type you can create as a part of your affiliate marketing strategy. And it promises great value for the users since you have not only to show the product or service but also describe it in action and step-by-step explains how it can solve the users' problem.
3. Be Smart with Your Keywords
Most affiliate marketing writers tend to fill their content with popular keywords of high search volume. Still, it can take too much time until your article gets discovered by your users since these keywords are too competitive.
Instead, use a smarter SEO strategy and focus on the long-tail keywords which are more specific, less competitive but still can promise more value to the users. Plus, you get better chances of reaching the top search results with your article.
Here is a simple example of do and don't keywords.
Don't: "pet food"
Do: "dog dry food for large breeds"
The difference is immediately visible. Using the long-tail and highly specific keywords allows you to provide the users with better answers, give them more value, and match both their expectations and search intent. Make sure to give this strategy a try.
And one more pro-tip! Consider finishing your articles with FAQ sections for those users who are either too busy to read the whole article or those who want to quickly find the answers to the specific questions. As for the questions themselves, research them using the Answer the Public social listening tool. What's more, researching the questions can be insightful for you as well and help you better understand the problems the users are struggling with.
4.   Add Recent Data and Research
As the next step, let's make your article more credible in the eyes of the users and more reputable in the opinion of search engines. To do it, find a way to add research insights, facts, and statistics with the reference to the source website, which, in turn, should be well-known and reputable as well.
This simple tip can work as another proof you are well-versed in what you are talking about. What's more, it increases your chances of getting organic backlinks – see the next step.
5.   Get Some Links Back to Your Affiliate Material
To make affiliate marketing a source of passive and ongoing income, your affiliate content should be easily discoverable in Google. In other words, it should attract new readers day after day. To make it happen, you should not only choose the right keywords and perfectly balance them across your article but generate some valuable do-follow backlinks, using efficient link-building strategy that will give your website more weight in Google ranking.
The easiest and the only legitimate strategy to do it is to create some guest posts that will be published on the same-niche website and contain a link to your website as well. Creating an extensive base of high-quality backlinks is an evergreen strategy to boost your materials in search results, so make sure to do it as well.
To get started, reach out to several websites that host content in your niche and offer them to publish your guest content, in exchange for a fee or a product you are offering on your website, as an option.
6.   Find the Middle Ground with the Words Count
Also, make sure to find the middle ground with the words volume when creating affiliate content. Depending on the content type, the word count can be different, but the rule of thumb says that it shouldn't be shorter than 1000 words. The articles with 1000-2500 words have the best chances of being ranked well. Here is an approximate breakdown of the word count you have to stick to when creating different types of affiliate content.
Product review – 1000-1200 words. This volume is enough to objectively show all the pros and cons, explain the use cases, share your experience, and let the users get a holistic impression of a product.
Case study – 1000-1500 words. Since creating a case study implies sharing your personal experience with the product or service after some time in action, you are welcome to describe it in detail. The amount of up to 1500 will be enough to cover the specifics.
Product comparison – 2000-2500 words. Since this type of article implies reviewing and comparing at least five products, 400-500 words for each can be enough to briefly but meaningfully highlight all the important features.
How-to guide – 2000-2500 words. A how-to guide should also be extensive but, in this case, don't write more words than you actually need to help the users solve the problem with the product or service you promote. Focus on real value, clarity, and step-by-step guidance. To make your how-to guide even more practical, consider adding graphics, videos, screenshots, and photos to let the users have no how-to questions after reading your article.
7.   Remember Who You Are Writing For
And the next essential piece of advice is to always keep in mind the specifics of your audience, their demographics, and main pain point. Alight your tone of voice and the overall content representation with their expectations.
Let's consider two simple examples.
If you are writing for Gen Z exploring the best selfie devices, for instance, your tone of voice is better to be easy, funny, humorous, and engaging. Also, take into account the specifics of their perception – most of them will not read an article for too long. Instead, they will be engaged with gifs, bright pictures, and most importantly, videos – this is the generation that doesn't know the life before YouTube and social media. Engage them in a way they expect you to.
But, if you are writing for a 50+ audience, reviewing the natural solutions for chronic pain management, your approach should be quite different. This is the generation that still reads and most importantly, believes the written word. That's why in this case, you need to cite medical research, structure your thesis statements, dwell on the root cause of their problem and suggest solutions in a friendly and compassionate manner while staying objective.
8.   Tell a Story
One of the secret keys to affiliate marketing success is that people still believe people. What's more, this statement is also relevant for other marketing approaches such as influencing, using user-generated content, and review marketing. That's why your content should be as personal as possible, and to make it even more authentic, consider telling a personal story which is better to be real as well.
For example, if you are promoting pet products we have already referenced, you can tell a story of your pet suffering from allergic reactions, and describe your common journey to finding the food or remedy that helped you to get rid of this health issue.
P.S. You can also add photos or videos to make your story even more believable.
9.   Don't Only Write but Show
Written affiliate marketing content is a winning SEO tactic to promote your website in Google but this is not the only one to engage your users and make them buy a promoted product. To engage them even more, let them fully understand the product specifics and benefits, and avoid the post-purchase expectation vs reality mismatch, consider adding visuals and videos to your content.
The best strategy is to prepare graphics and visuals on your own. For example:
you can create high-quality images of the product you are writing about on your own, and it can be strong proof you have tested it
you can come up with stunning infographics and other visuals using Canva – the tool is free but extremely effective
you can shoot your own videos of the product, show it in action or empower your article with a video product review – for those preferring to watch and listen instead of reading the text.
As for the images, pay closer attention to the alt tags to make them better discoverable in Google. Videos are able to boost your SEO efforts by themselves since they significantly improve on-page dwelling time and related behavioral factors.
10.   Add Real Users Reviews
As one more effective affiliate marketing content tip, use the power of social proof. There are several ways to do it.
Research Reddit and Quora and cite users' opinions on a certain topic. This is a good strategy for the products that can cause some concerns, for example, Nutra supplements, CBD, and the like.
Make an Amazon product page capture with recent and meaningful product reviews and ratings. Most users tend to believe them.
Encourage your readers to create their product-centered content, for example, shoot and send you a video with the product in action – you will be able to reuse it across other marketing channels, for example, in social media.
Consider adding a review section after each of the products you are talking about as it will serve as additional evidence that the item is a worthy choice, and this is not only your opinion.
11.  Show All the Pros and Cons
All the tips we have shared above are focused on technical aspects of affiliate content strategy creation so let's dwell a little about what actually should be inside your article to make it work, drive sales, and never leave your readers disappointed with the choice they made following your advice.
The truth is that you always have to be honest, transparent, and objective showing all the pros and cons. There are no perfect products and services. You know it. Your readers know it too. So, make sure to show them all the advantages and drawbacks you managed to find when testing the product on your own.
And work with drawbacks in the right way since most cons can become pros if you look at them from the right angle. They may also become not so significant if justified by quality, value, emotions the buyers can get, and even price if this factor is crucial for your audience.
So, the best recipe is to stay objective, avoid idealizing the promoted product and show how it can perform depending on the use case.
12.  Analyze Your Results
As the last tip, make sure to always analyze your affiliate marketing efforts. What's more, the sales level is only one indicator you have to consider when analyzing your success. Keep a close eye on the following metrics:
Your search engine ranking according to the specific keywords
Your website ranking
Your users' behavioral patterns
Your top-read articles that drive you most sales
The products your readers prefer when you offer them to compare and make a choice
Your social media engagement.
Such a complete analysis will be helpful for getting insight into what works for your audience, what product they prefer, and what result your SEO effort brings.
Conclusion
Affiliate marketing is a promising opportunity to monetize your website in 2021, even if you promote your own product and services, in addition to those that come as a part of an affiliate program. Written content is at the core of an affiliate marketing success so make sure to write it right.
First of all, take care of the product quality and never promote the ones that you personally have never tried or dislike – the audience will be able to catch your real attitude between the lines. Next, make sure to follow the tips above. Get started by picking relevant and quick-win keywords, then supply your article with fresh research and data, make it more structured and engaging with the help of images and videos, plus take care of backlinks, add some real user reviews and keep a close eye on your KPI and metrics.
About the Author
Anna Medina is a specialist in different types of writing. She graduated from the Interpreters Department, but creative writing became her favorite type of work. Now she improves her skills while working as a specialist for the term paper service reviews website to assist many students all over the world providing the top writing reviews and developing link-building strategy for the different companies. Always she does her best in the posts and articles. She also has training and offers assistance and basic writing tips for students all over the world.