Jane Smith has used the same car insurance company for the past 10 years. That company has now contacted her and stated that if she should refer a customer who then takes out a policy, she will get a 15% discount for the next year's premium. She does just that and gets her discount.
Jane has just engaged in affiliate marketing. A short definition of this term affiliate marketing is this: the activity of promoting someone else's products or services and receiving a commission when a sale is made through that promotion.
There is lots of money to be made through affiliate marketing if it is done right. But, make no mistake about it – it takes commitment and work. Don't let anyone tell you it is easy.
But certainly, affiliate marketing as a business is less work (and far less costly) than starting your own business that sells products and services.
Benefits of Affiliate Marketing vs. Starting a Standalone Business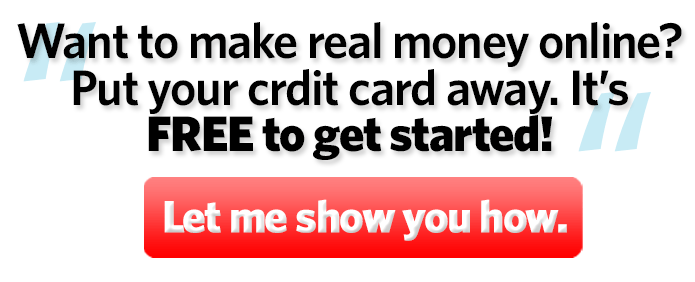 Passive Income Potential
Once you are up and running, promoting and selling products and services of others, your website is "open for business," and multiple consumers will make purchases from your site. And, your site is open 24 hours a day, so that consumers may make purchases even while you sleep. This is called passive income – you don't have to do anything to "court" and market to those customers.
Flexibility in Your Work Schedule
As an affiliate marketer, you do not have a normal 9-5 work life. When you first begin this business, you will definitely need another source of income, and that may be a traditional job. You will be working extra hours on your affiliate marketing program. But, again, if you do it right, you have every chance to dump your day job and move into the flexible schedule that affiliate marketing allows.
Click Here: #1 Affiliate Marketing Program – Perfect for Beginners
One important note here: You may see photos of affiliate marketers sitting on a beach with their computers. Don't think that this will be your life. Well, eventually, it can be. For one thing, you will not have Wi-Fi on a beach, and the wind, sun, and sand will be a big problem. But understand this: you can move about the planet if your income grows. Lots of others do it.
No Direct Selling
This is probably the best part of affiliate marketing. You do not have to seek out potential customers and try to convince them to buy your product or service. And you never have to face a person to make a sale or bug your family and friends. But, you will have to promote the products and services of others, and this will require very specific activities – more on that later.
Now, on to a guide for you, a beginner into this business of affiliate marketing:
Before You Open Your Doors
You have much work to do in preparation for your launch. Here is all that you must do:
First, decide upon a niche for promotion. If you attempt to promote products or services that are not in any way related, you will look a bit like a charlatan rather than an expert in a specific category. The point of affiliate marketing is that you will be describing, reviewing, and recommending products because you know so much about them. If you try to promote a hugely diverse group of products, you will not come across a genuine to your audience. Promoting electronic equipment and women's clothing will just not work. If you want to promote both of these, then set up two separate websites/landing pages.
Secondly, choose a niche about which you have good knowledge and which you have a solid interest in. You will not be credible without enthusiasm for the products or services you are promoting
Research your audience. Do you know who will be viable prospects for the products you are promoting? What do you know about this potential customer? What solutions do your products offer to the problems that this audience has? Where does this audience hang out online and how can you reach them?
How will you market your site or landing page to get traffic? You need a strategy that is based on what has been successful for others. If you do not have online marketing expertise, you will need to educate yourself. Fortunately, there are a lot of online courses in marketing that will serve you well.
What type of content will you create and publish and where will you publish that content? You must engage your audience, solve their problems, and do it in a way that compels them to read/view your content. And given the oceans of content out there, your pieces must be amazing in comparison. If you are not a creative, compelling writer, then you may want to contract with freelancers or writing services, like Trust My Paper, to get content marketing writers who have a history of true success.
Look for Reputable Affiliate Programs
You don't have to go it alone when looking for companies that might be a match for your affiliate marketing goals. There are affiliate networks you can register with and have access to a huge number of companies that work with affiliate marketers. This is your best option, especially as a beginner. You can look at these for starters:
Amazon Associates
ShareASale
Commisson Junction
JVZoo
ClickBank
Signing up with these networks is free, and, as said, will give you access to millions of products/services. Don't sign up with any program that charges a fee.
After you register, you will be given a unique link to use for your promotions, so that your sales can be tracked for commissions.
Once you have identified your niche and are set up, the easy part is over. Now for the real work.
Build Your Website or Landing Page
Fortunately, given today's technology, these are not tough tasks. You don't need any programming expertise, can choose and customize a theme, and can have it set up within a few hours. Of course, you can always hire a designer too, but given that your site and/or landing page will primarily consist of information about the products you are promoting, you may not need a complex design.
If you are digitally challenged, you will have to learn a few things – like importing visuals and videos of products, but these are easy tasks to learn.
Develop Your Plan
Now the hard part. Your plan will consist of several steps:
Using the affiliate networks you are registered with, look for those products that are most relevant to your niche and that you believe your target audience wants or needs. This is an ongoing activity because you will always be adding new products and possibly dumping those that have been failures.
Craft the content for each product – pictures, videos, descriptions, even customer testimonials. Product descriptions should be creatively written if you want to engage and motivate your visitors.
You'll also need to create content for your social media platforms. If you have done your research well, you know where your target audience hangs out on social media, and those are the platforms you should use. Set up your account, and feature some of your products, happy customers, and of course add links to your site or landing pages. You can also post educational and entertaining pieces that will draw an audience in and gain you a following.
It's a good idea to support your own blog too. Here is where you can demonstrate your expertise about the products you are promoting. You can cover a variety of topics related to your product niche, as well as entertain and inspire. Gaining a solid following for your blog will really help to spread your content, through discussions, shares, etc.
Paid Traffic Activity. All of the above methods of driving traffic to your site and/or product pages are free, except for your time and energy. But you can also engage in paid advertising, featuring your most popular products. While there is an advertising budget you'll need to plan for, this can be the fastest method to quick sales.
Develop Patience
Affiliate marketing is not a "get rich quick" deal. And it's easy to become discouraged when you have put in a lot of work and are not getting the sales you want. Achieving success in this business takes time, and you have to be willing to keep working at it – you may wait as long as a year before some sales begin to roll in. If you lose interest and stop working it, you will fail – and the failure rate is high for this reason.
Conclusion
Affiliate marketing is a growing phenomenon, primarily because it is a "win-win" situation for both the company offering products or services and for the affiliate marketer. It is especially attractive to those who do not want the expense and hassle of starting up their own companies. They can have their own business, be their own boss, determine their own hours of work, and conduct their work from anywhere. If you are willing to put in the hard work up front, you can make a success of affiliate marketing.
About the Author
Angela Baker is a team member at Studicus and is interested in improving herself in her blogging career. She loves to discover new trends in her field and is a big enthusiast for reading and writing the latest news. She is convinced that it's always important to broaden horizons, that`s why she develops and improves her skills throughout the writing process to help and inspire people.