Do you want to make a handsome amount from your home comfort? Are you fed up with lots of confusing ways to make money online? You have got the best posts. Here we have the list of best 10 ways to make money online with and without a little bit of investment.
Whether you are a student, housewife, or an employee looking for some part time home jobs to make money, you will get here the best insight. The best part is that you don't need to pay any amount to anyone except you pay for domain and hosting for establishing your blog on the Internet.
So let's start to know the best 10 proven ways to make money online blogging with WordPress. Follow the best and the simplest ways which you feel that you can perform well to make money.
Blogging with WordPress:
If you have already activated and customized the desired WordPress theme as per your need, you can start blogging now. Here are the best tips for how to start blogging with WordPress
• Create catchy posts with an attractive title that can magnetize every visitor to your posts.
• Use the high quality but compresses images.
• It's is recommended to publish 1 high-quality post per day.
• Don't forget to include social media shareable icons. Social media is the best platform to generate traffic to your blog.
Once you start getting traffic and views, you can join Google AdSense. All you need to just signup with AdSense Account and verify your email. Submit your blog links there and wait for the approval. Sometimes it may take a week or two.
Once your account is approved, just copy and paste the ad unit code at the required places in your blog. In-feed ads are the most recommendable ad units to get highest CPC revenues. Whenever visitors click or pass through the AdSense ads, you will earn CPC and CPM bids. Once you make a minimum threshold amount of $100, you can redeem your amount directly to your bank account.
If you are getting 1 M traffic per month, you can make up to $1000 per month through blogging with WordPress.
Accept Guest Posting:
You can invite people to publish a guest post on your blog. For that, you can charge $5 -$30 per post. Many SEO experts are looking for high-quality guest posting sites through which they can get high-quality do-follow backlinks. So, it doesn't hard for you to invite people to publish guest posts on your blog. This way you can make thousands of dollars per month.
But the very first thing is that you need to win the highest Domain and Page Authority. Make your blog search engine optimized via on-page and off-page. If you are getting 40-50 backlinks from quality sources, it would far better than the one getting thousands of backlinks from irrelevant sources. Quality backlinks, optimized and well-structured content, quality images are the best aspects to improve Domain and Page Authority.
If you already have 30-40+ Domain and Page Authority, you deserve for making thousands of dollars per month through accepting guest posting.
1) Make Money With Affiliate Marketing:
Affiliate marketing is the best and one of the most popular ways to make money online blogging with WordPress. It's the process of marketing other's products and services to earn commissions on every successful purchase. WordPress offers lots of affiliate marketing tools which make it easy for you to make money online with Affiliate marketing.
Here is how to start making money through Affiliate marketing.
• Go to any of Affiliate marketing program like Amazon, Flipkart, eBay, etc. Make sure ordinary user accounts are different from the affiliate accounts.
• Sign Up there as an affiliate and approve your email.
• Wait for a week until you get your account approved.
• Once after approval, you can start your work.
• Shortlist the best and hot selling products and write the catchiest product reviews.
• Post reviews on your WordPress blog with affiliate product link back to the seller's website.
When your visitor clicks that link and buys products from the seller's website, you will earn commission on every successful purchase. Once you earn the minimum threshold amount, your money will be transferred directly to your bank account. If you are consistently getting sound traffic on your WordPress blog, then you can make $500-$5000 per month through affiliate marketing using the WordPress CMS platform.
2) Start E-commerce Business with WooCommerce:
WordPress CMS platform makes it easy to establish a well-structured E-commerce store using WooCommerce. Even if you don't know any kind of programming languages, you can develop and catchy and easy to use e-commerce platform.
WooCommerce offers the shortcodes which you need to just copy and paste to create and develop pages like product pages, cart, checkout, category, order tracking, discount offers, and shipping differently from different countries and cities. This is why WordPress is the most recommended and convenient platform to establish an e-commerce business.
Once you effectively created and configured WooCommerce settings, your next step is to install and activate the creative theme. You can buy themes or you can also get many free themes available there on WordPress, It's all up to you.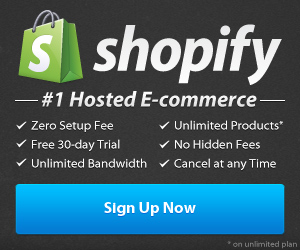 Now start customizing a theme and upload your products under relevant categories. This is the way you can start making money through E-commerce business on WordPress.
It's all up to you decide the cost of products which you want to upload. So, you can get here the opportunity to make thousands of dollars per day.
3) Create Paid Directory Submission Website on WordPress:
Millions of SEO experts and industry specialists use directory submission websites to publish their website thereon. It provides their business with great marketing exposure with the highest credibility.
This is why to create a paid directory submission website on WordPress can extra beneficial for you. For Instance, if you fix $10 per submission and you get 100 directories to publish on your website, you would earn $1000 which will roll down directly into your bank account. For payment gateway, you can use PayPal, Stripe, PayUmoney, etc for the safest and secure transactions.
You can also create attractive offers for bulk submissions. It would let you make up to $1000-$5000 per month.
4) Sell E-Books on WordPress:
Do you want to have your own E-books selling a website? You can get started with WordPress. You don't need to learn any programming language. All you need to just install the perfect theme for your business. It's recommended to choose paid themes to avoid some restriction for customization and support. Free themes are also not bad if you are not new in WordPress and PHP.
Once you installed and activate the theme, you can customize it as per your choice. Activate WooComerce to create pages like products, shopping cart, checkout, shipping, discount and order tracking pages as well in just a matter of minutes.
You would be ready soon to sell e-books on your fixed price offers. Since websites on WordPress are easy to get traffic and search rankings, so you can start making money soon by selling E-books online. Amazon, for instance, gets 70% of his sales revenues only from books.
5) Start Real Estate Property Listing Website on WordPress:
Million of Real Estate owners would like to pay thousands of dollars to publish and promote their properties. This is why you can make a large sum of money by developing a paid real estate property listing website on WordPress.
A lot of free and paid WordPress plugins are there to help you to a great extent. If you choose a Paid theme, you get all the pre-embedded plugins. You just need to customize website name, logo, menus, header, and footer as per your choice. Then after, you can start creating user dashboard, signup and login panel as well. You don't need to worry if you don't programming. All you need to do is just configure WordPress Settings, That's it. Use PayPal, Instamojo, and Stripe for the safest and secure payment gateways.
6) Sell WordPress Plugins and Themes:
If you are a PHP programmer, designer, and developer, you can create attractive and professional multipurpose WordPress themes and plugins. You can sell your own created themes on WordPress on your fixed rate. Thousands of WordPress developer and designers are making thousands of dollars per month by selling their own created themes and plugins.
If you are not a programmer, you can hire experts to create WordPress themes and Plugins. Following these ways, you can also earn the highest profit share on each successful product sales.
7) Create an Online Job Board Website on WordPress:
Lots of people are making the highest revenue share through Online Job Board Platforms like Fivrr, Upwork, and Freelancer, etc. Most of the companies would like to outsource their work to a suitable candidate perfect for the specific niche.
You can provide online job seekers and clients by proving them with the best and unique platform to communicate with each other. You can earn 10-20% of revenue share from each and every transaction which the clients pay after their work done by freelancers. Most of the top online job boarding platform is getting millions of dollars per month.
8) Sell Your WordPress Blog Getting Huge Traffic:
If you have the highest trafficked WordPress blog or website, you can sell it at the highest price using Flippa and other hot-selling platforms. Many bloggers today love to buy already existing websites due to reducing the load of getting backlinks and domain authority.
If you are an expert in generating traffic and improving domain and page authority, you deserve making a huge sum of money through selling your own website/blog.
9) Get Paid to Write Sponsored Posts and Reviews
If you don't like to monetize your blog by displaying ads to your audiences, you can use another alternative to make money through your own blog. You can get paid through sponsored posts and writing reviews. It is just like you see on TV shows and sports.
Companies wish to pay you to promote their products services and offers through your own blog or website. You don't need to display ads. Just write catchy product reviews and sponsored posts to get paid. So you can start approaching the companies to negotiate the sponsorship deal.
10) Sell Online Courses & Tutorials:
If you are a tutor and teaching is your passion, you can make money by selling your courses and tutorials. First, identify your expertise field and start teaching students through a WordPress blog post. You can publish unique articles on specific subjects like mathematics, science, and commerce, computers, digital marketing, etc. Let the readers/students download your tutorials once you get paid.
If your tutorials are really informational, attractive and easy-to-read, then thousands of students would like to pay you to download your tutorial again and again. So with WordPress, you get the biggest opportunities for making money online.
Conclusion
Hope you got the best result for your search query "How to make money online blogging with WordPress." Once after attentively going through this blog post, you don't need to search anymore the genuine ways to make money online through the WordPress CMS platform.
All these listed processes are easiest and most trending nowadays. Many people are earning lots of money by following these tricks. The best part is that you can follow these ways even if you are not a tech-savvy personality. However, if you are a beginner, you may face difficulties like how to get hosting and domain for WordPress, How to configure WordPress and WooCommerce any some more doubts, but you can easily find out the multiple ways on Google and live videos on YouTube.
We would also like to know about your own experience to make money online blogging with WordPress. If you are using some other ways of making money, you can share your feedback with us.