Who Doesn't Want to Learn How to Earn Money Online for Free ?
Everyone wants to know How to earn money online for free. There are several ways to do this and we will mention a few of them here. These are all ways that you can earn money online and some are easy, some pay more and some take more work and dedication. It all depends on what your personal choices are and what you are looking to accomplish. Here is a little information to pique your interest.
Everyone wants to know How to earn money online for free. There are several ways to do this and we will mention a few of them here. These are all ways that you can earn money online and some are easy, some pay more and some take more work and dedication such as offering online tutoring services on platforms like Preply.
A Few Examples of Real Ways to Learn How to Earn Money Online for Free:
Paid Surveys
Many companies want people to review their products, services or customer service and are willing to pay a nominal fee, usually less than one dollar per survey. It is time consuming and once you sign up with one of these companies, you will find your email inundated with requests from them. Some companies have specific target audiences for specific age groups, locations or other requirements. It can take a lot of surveys and time to earn enough to make it worth your time and effort.
Freelance Writing
If you are good at writing or editing there are freelance groups that are looking for people to apply for those jobs. Some companies require a membership fee to join. Many also ask you to submit samples of your work or to complete a skills tests, that you may be charged for, to show what you can do. Only work with reputable companies and guard your private information.
Write a Blog
If you have a website and like to write, you can increase your exposure and reputation and possibly your income by writing a blog that people want to read. Pick a timely, relevant subject and use key words to make sure it will show up in search engines. You can include advertising from sources like Google AdSense to help fund your site and use a pay per click or sale button to earn money.
Sell Items on Ebay or Craigslist
If you have items or collectibles you think other people may be interested in you can list them on Ebay for sale. Read their rules to understand how this works and to make sure you do get paid. Craigslist is good to sell just about anything, anywhere. I do caution that if you are selling locally, do not meet anyone alone or in a strange place. Make sure a friend or family member can accompany you to complete your sale.
Create an Instructional or Entertaining Video for YouTube
Everyday new videos appear and people are doing everything from teaching you how to cook, make a repair, create a craft or do just about anything. If you have a special talent that you think would bring interest, you can do this with your cell phone and post it on YouTube and add advertising to make money. Look at the YouTube guidelines to find the best way to make money with this.
How to Earn Money Online for Free: The BEST Method
All of these ideas will work with effort and dedication, but you may not earn as much online for free as you had hoped. One of the more popular ways to earn online for free is with affiliate marketing. These programs reach a lot of people by advertising and building mailing lists and selling products or services. There are lots of these companies around but not all of them are reputable. Some are downright scams and will cheat you out of your money, so do your research before you commit to anything.
Look up all reviews and comments and ask questions. These can be challenging and time consuming and frustrating and will not produce an income overnight. It will take work and dedication. If you are not a computer guru, some of the programs can be intimidating and confusing. Some of these companies also have specific rules on what they want you to do and how you are supposed to do it and do not leave any room for individuality or creativity.
There is one program, actually it is the Number One Affiliate Program on the internet that you can join for free and make money online. This program is called Wealthy Affiliate. The founders designed this program specifically to help people learn how to earn money online for free. Their goal is to encourage people to choose their own program niche or topic and help them design a website to feature it.
Wealthy Affiliate does more than that or any other program. It provides the training with easy to understand and follow lessons that are always available to review. The tools are state of the art with WordPress and top of the line website creation ideas and added plug-ins to make them work efficiently and easily.
The support comes not just from the company, but also its members. The consensus is that if one succeeds in reaching their goals, everybody wins and celebrates that achievement. They help and advise and work together to provide encouragement and support and develop friendships and contacts and peers. They can communicate 24 hours a day, seven days a week and are available to answer any questions or offer solutions to issues they have had. They champion each other every day. It is a place of support and compassion and a common goal to succeed.
New members are helped to create a niche. This is the subject that you want to build your website around, such as fitness, childcare, health and beauty, technical support or the sale of specific items or anything you want it to be. This is your personal choice and goal. Wealthy Affiliate just helps you make it a reality. Each person is given at least two free websites to develop. The tutorials are very clear and easy and even those with beginning skills can follow along and create a website.
You will learn to add specific content to enrich your website and highlight your niche. Help is available to guide you how to do this and how to write and help you research what you need to know and the community members will be happy to brainstorm with you to help you figure it out. All you have to do is ask. We are people from all walks of life, age groups and from all over the world. There are lots of members with a wealth of experience to share with you.
The pride you will feel when you see your website up and online is indescribable. It is so fulfilling to see Your Creation, with your words and subjects. There is no aspect of doing this that is left to chance or is not covered somewhere in the lessons. There is a tab where you can type in what you want to know and it will bring up a list of subjects to help you find what you need.
This is the most comprehensive, intensified and user friendly training anywhere on the internet and it is offered when you sign up for the FREE TRIAL MEMBERSHIP – No Credit Card Needed. This gives you the opportunity to explore the website, read reviews and comments from members and talk to them. You can look at the training lessons and look all around the website to see what it has to offer. We get hundreds of new members everyday and each one gets the advantages of the training, tools and support. Even free members can earn monthly residual income without spending a single dime! Shouldn't you take advantage of this too?
You will not find a Scam report about Wealthy Affiliate. It is totally honest and straightforward and leaves nothing to the imagination. You can ask anyone, including the founders, any question and they will willingly and gladly answer. If you want to learn how to earn money online for free, this is the place to do it.
It's time to take a chance on yourself and put your talents and knowledge to work to help make your life better. Everybody has a special interest that they are passionate about. What is yours? Are you a great cook? Share your recipes and cooking techniques. Do you love animals? Help them by supporting their causes and encouraging others to do the same. How about Fitness? If this is your thing, maybe you have safety or diet tips and can share videos and articles to help others. There is a subject that you love that could be just what someone else would like to know more about. Why shouldn't it be you that provides that?
Come to Wealthy Affiliate and find a new place to hang out while you set your goals, find your niche market, create your websites and do something for yourself. You can do this today. With the Free Trial Membership, you have nothing to lose and everything to gain.
If you have always been curious about how to earn money online for free or earning your Entreprenuer Certification, this is the right place at the right time. We will stand with you every step of the way and guide and encourage you and not let you give up when you get scared or worried. We have all been there and are still here. This is a good, no – it's a Great Fit for everyone who wants to try affiliate marketing.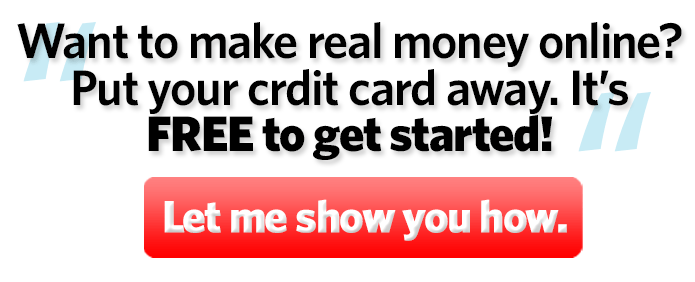 As the number one affiliate marketing training site on the internet and with a B+ Better Business Bureau rating, there is not much more that you can ask for because everything you need, training, tools, support, and two free websites are already provided. Just show up and learn, at last, discover How to Earn Money Online for Free. The place is here and the time is now. Join for FREE today.