What is affiliate marketing?
Affiliate marketing is an arrangement, or opportunity, to earn commission by referring people to particular websites or brands. Money can be gained through traffic or sales, depending on the agreement. More often than not, it works by a percentage of a sale or a flat-rate fee being awarded to the referrer or publisher.
For many, it can become a lucrative income stream, as product and service recommendations are turned into passive income. This doesn't mean starting a brand new business, however, but adding value to an existing platform by offering greater value to your customers and/or followers.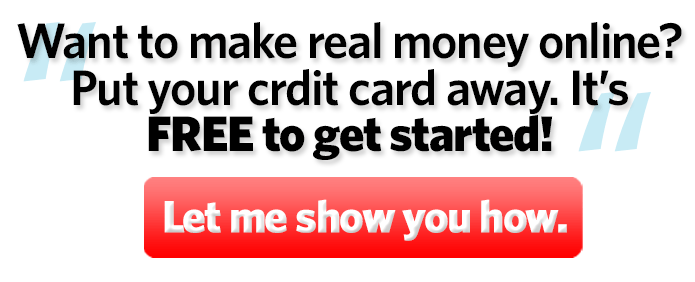 Essentially, affiliate marketing is an online sales tactic, which is becoming more and more prevalent across social media, blogs and websites, by allowing others (affiliates) targeting a similar audience to earn commission by recommending services and products to others.
Affiliates earn commission each time someone makes a purchase through their specific link. As a performance-based earning opportunity, it can contribute to a healthy income when used appropriately and successfully.
It is important to note that as an affiliate for a brand or company, you are not just a salesperson. There are no thresholds or targets to meet but the more you sell, the more you earn. Most successful affiliates work with a range of companies that are best aligned with their values and interest, providing genuine, engaging content, including affiliate links within that.
What are the pros and cons of affiliate marketing?
Pros
As previously mentioned, affiliate marketing can generate an attractive semi-passive income when used most effectively. It is an ideal additional income stream for bloggers, entrepreneurs and anyone who has an engaged audience. This platform may be a blog, website or social media profile, meaning that affiliate marketing is a very accessible avenue for many.
As an affiliate marketer, overhead costs are minimal. Most affiliate programs are free to join so your costs are limited to whatever you wish to spend on your own platform, whether that is blog hosting or boosting social media posts, for example.
As there is no need for affiliates to create a physical product or service, individuals can start almost immediately. There is no need to wait for a particular time to start earning income from affiliate marketing. As you do not need to stock any physical items to make the money, you do not need space to begin marketing. No specialist equipment is required either, except from a device that is able to access the Internet.
One of the main advantages of affiliate marketing is the flexibility of being able to work anytime, from anywhere and in any industry. No matter what your interests are, there are likely to be suitable affiliate schemes to begin generating income.
Financially, affiliate marketing is a great option as it is low risk, with zero investment and generally, you will make more money with the more targeted effort you put into generating sales. You can start making money almost immediately and although time is required in order to be a successful affiliate, that is the only investment required to start earning.
Working with brands in this way also means that you only need to deal with marketing behind the scenes. You sell a product to your audience, educating the customers but have no need to be involved with developing, supporting or fulfilling any offer. You also have the option of working with a wide range of companies, increasing earning potential as you introduce new products and services to your audience, while existing work continues to generate revenue in the background. While you have no targets, some companies do offer further incentives to achieve a certain amount of purchases, which could be an added bonus.
Cons
Firstly, it is important to note that affiliate marketing is built on trust. By promoting all kinds of products and services you risk losing integrity and the trust of your audience. While there are seemingly endless things to promote as an affiliate marketer, it is vital to only recommend those that you genuinely use or would buy.
At first glance, affiliate marketing appears to be an easy way to generate income but, as with any business model, there can be some challenges and drawbacks. You will need a significant audience e.g. blog readers or social media followers who trust your opinion and recommendations, as well as a commitment to dedicating time to increasing this traffic, should you wish to increase our affiliate earnings.
Organisation is also key with affiliate marketing. Keeping track of individual links, percentages/amounts earned per sale and when you can expect payout is essential. Some brands may hijack affiliate sales, meaning that you are not given credit when a referral has been made.
Not only do your audience need to trust in you but you also need to have faith in the brands you are working with. While one of the big pros of affiliate marketing is not having to be involved in the operations or fulfilment of a product or service, this loss of control can be challenging. A bad affiliate referral i.e. one that has caused a negative relationship with a customer, for example, if a brand has not delivered a product or service properly, can ruin your credibility with your audience or followers. Do make sure that you research and select quality brands to refer as part of your affiliate marketing.
Affiliate marketing continues to be on the rise, with lots of affiliates in the same niche promoting the same products, competing for the same traffic and customers. It can also be difficult to be approved as an affiliate for certain companies, due to so many individuals choosing this as an extra income stream.
So, how do I get started with affiliate marketing?
Signing up to affiliate marketing programs
Firstly, consider your audience. Affiliate marketing is most effective when promoting a product or service that aligns with their interests. You could visit the websites of products and services you use and like to see if they have an affiliate scheme running. More and more brands are setting up these programs so it is worth checking back occasionally, even if they are not currently running.
Large companies may run their affiliate programs through a third party. You may need to apply to join their program through an affiliate marketing network, such as TradeTracker, Awin, Webgains or Rakuten, for example. These platforms will have a wide range of affiliate marketing programs for you to join, such as a selection of high street shops, and manage through one platform. On many of these bigger platforms, brands will often share a toolkit for you to use including banners for your blog, exclusive discounts and advance information on any sales etc. that may be coming up.
Lots of companies do run their own affiliate marketing programs independently though so it can often be fruitful to take a more direct approach. If you use a really brilliant product or service, contact the brand. They will either be able to direct you to their program or they may be happy to set up an arrangement with you. This could include offering a special discount or coupon code to your audience. When contacting a brand directly, do make sure you explain clearly why you are the perfect affiliate for them. They may be interested in the demographics of your audience or your insights, for example.
All affiliate programs are likely to have terms of service that you will need to follow. However, you are not contracted by the brand so there is no long term commitment, if you later decide it is not for you. An example of the terms may be that your direct link (that you share with your audience when referring a product or service) will have a cookie with a particular time frame. Some programs also mention that you are not allowed to purchase pay-per-click ads using the product or company's name.
Generating referrals
The key to generating referrals i.e. getting people to click through on your links is to keep in mind that the product or services should be totally aligned with your audience. For example, if you are a food blogger, kitchen equipment, recipe books and gourmet ingredients would all be perfect examples where affiliate links may prove to be fruitful. Your audience are less likely to be interested in beauty products or DIY gadgets. If your recommendations are too random and not aligned with your audience, it is common to see a steep decrease in engagement with your platform, whether that is a blog or on social media.
Generating referrals is also most successful when it is a good fit for whichever platform you may be using. Is the affiliate scheme something aesthetically pleasing? If so, Instagram, a very visual platform, may be the best place to showcase this. If it is an online course or software, perhaps a blog or Youtube channel may be ideal to be able to explain the ins and outs of the product or service. The more thorough (and honest) your review, the more trust you will gain from your audience and, in turn, the more likely they are to engage with your recommendations.
When using one of the third-party platforms for affiliate marketing, you apply to brands individually. You can then use their link builders to generate affiliate links i.e. links that are tracked and show that they stemmed from the affiliate. These links can be added to blog posts, Youtube videos or on other social media platforms. They're a really simple tool to use on Instagram, especially if you have the 'swipe up' option (available once you reach 10,000+ followers). Whatever the niche of your page is, there is likely to be an affiliate scheme to help you generate a fairly passive income.
If you are creating blog posts, you can either weave affiliate links throughout your writing in an authentic way or you can do stand-alone review posts on products or services. These are a good option for higher value services or products, which people may want to read an in-depth review about. Lots of brands will also have affiliate graphics for you to use, to add to the sidebar or your blog or website, or in the middle of a post, which have a click-through to a particular website or product. Do use these sparingly though as some may find them off-putting. Whichever way you decide to include links, do make sure they are declared explicitly, so that you are abiding by any laws or advertising guidelines.
Receiving payment
Commission payments will vary dramatically between different affiliate schemes. By using a third party, such as Awin, you will be able to see the percentage payout and the average amount paid to affiliates before signing up to a scheme. Recommending low-cost products, such as via Amazon Associates, for example, often has a much lower return than a course, which may give you a greater percentage. Some affiliate schemes may offer a flat rate rather than a percentage. Do make sure you check the terms to see when and how you can receive payment. Some schemes have a minimum amount you need to earn before it pays out.
Top tips for affiliate marketers
Storytelling and Relationships
To be a successful affiliate marketer, storytelling is an essential skill. Be transparent with your audience and create a story. Why should people listen to you? What difference did the product/service make to you? What have you learned along the way? Did you suffer any failures? It is a cliche that people buy from people but so very true. Build trust with your audience and have them emotionally invested in you and your story before you try and sell to them.
The most successful affiliate marketers continue to nurture this relationship with their audience. Connect with them via your platform, whether that is on a blog or social media. Ensure that you respond to messages and emails from them to create a bond. If someone comments on a blog post or social media post, do acknowledge and engage with them as much as possible.
You can further develop your relationship with your audience by offering personal reviews. Rather than just talking through the pros and cons of a product, share your experience. Give a candid opinion based on your experience and knowledge of the product. By being authentic with your audience (perhaps by even sharing those not-so-good reviews of products) you will further gain their trust. People will feel more comfortable following your advice and recommendations if they trust you and see that you are being honest with them.
Similarly, beyond just sharing your own personal experiences, you can build trust by limiting the number of affiliates you share or advertising you produce. By only becoming an affiliate for products that you use personally and would whole-heartedly recommend people will trust your recommendations more. Stick to your area of expertise – being niche will definitely serve you well in this case, to create an engaged community within your audience.
Engaging Content
Keep creating engaging content. If you want people to keep returning to your platforms, they need to be of value. For this reason, affiliate links are best used sparingly so as not to bombard your audience. If your page becomes too heavy with advertising and marketing, this can be a turn-off for some. By ensuring that your content is engaging to your audience, people will continue to revisit, recommend your platform to others, interact and share it.
Legalities
Do make sure you know the legal requirements when posting affiliate links. You must be very explicit when using affiliate links, to ensure that all visitors to your platform are aware that you receive a commission on any purchase made. You could face penalties if any affiliate or revenue-generating links are not declared properly.
Tracking
Start your affiliate marketing income stream with good habits in place. Track your traffic and earnings. Many schemes will have data available to you, showing the number of clicks, purchases and when they occurred, for example. You can use these to monitor the success of your affiliate programs, especially if you are using a few different ones. These statistics will help you to not only keep track of your earnings and when you can expect payouts but also to see which ones are resonating most with your audience. If you join any scheme which, after some time, seems to generate very minimal earnings then it may be worth investing more time with the successful ones, which are clearly better targeted for your audience.
Ultimately, becoming a successful affiliate marketer is absolutely achievable for those willing to put in the time and effort to grow an engaged, trusting audience. It can be a brilliant secondary income whether you already have a business in place, a blog or a social media platform. Take your time to research affiliate schemes carefully, which are best suited to your audience and are worthwhile for you financially, track their results and experiment with the best ways that people engage with your recommendations. And do remember to keep on top of the legalities and disclaimers required.
About the Author
Alisha Haqie is a writer for AAM Consultants. It's a digital marketing company based in Lahore, Pakistan, with an office in Willenhall, U.K. She enjoys writing different topics about search engine optimization and digital marketing.