Affiliate marketing is based on referrals that you give to potential customers in order to buy the product of certain company or organization. There is a common notion that is prevalent about the affiliate marketing that you can make huge amount of money by doing affiliate marketing.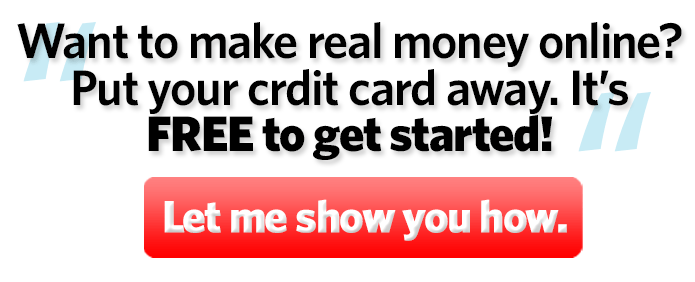 It is true but there are some strategies that will enable you to earn the money. There are some basics of affiliate marketing that you must know before stepping in.
Basics of affiliate marketing:
In affiliate marketing you recommend a certain product or service to the people through your blog, website link or email.
Interested people buy the product that is recommended by you using a link that is sent by you.
In return you get a commission by the company for the sales that have been made through your recommendation using the link you shared with the customers.
There are two ways for getting a start with affiliate marketing. You can create a website or blog in a niche in which you want to sell the products. Other way is more simple that you are assigned a certain set of products by a company to promote.
Website or blog:
Develop a well-organized, professional website in order to make money. This website will be having the products that you want to promote. Here design of the website matters a lot because it is the website that will grab the attention of the visitor.
Products:
Choose the product that best matches your niche and content. In terms of affiliate marketing, these products are called as affiliate products.
Here we shall discuss a few of the strategies that will make you earn money.
1-Content:
It is necessary to create a content that reaches the audience and generates revenue for you. It is been observed that beginners usually post any random content that is not well thought out and insert the affiliate links in the article so that people may click the link while reading the article. This strategy may or may not generate the revenue for you. But play safe.
It is recommended to generate a target based content that include the description of the product in which people are interested. It usually happens that people do not know what to buy so it is recommended to use potential keywords that people use while searching on google. In this way people will be more driven to your content and the affiliate links within the article.
2-Promotion:
Once you are done with the right content generation for the audience, it is time to promote the product through affiliate links. Do not add the affiliate links randomly in every article. Check the relevance of the article with the affiliate link i.e. the product you intend to sell. It is recommended to be specific while putting the affiliate links. There are few guidelines that you must follow while inserting the affiliate link in an article.
Appropriate:
Do not try to fit every link in every article. It does not seem appropriate and instead of getting more sales, you will lose the potential customers because they easily get irritated. It is recommended to insert the link where it seems appropriate.
Top of list:
If you want to promote multiple products in one article then make sure that you have inserted the links on the top of the article. This is because most people do not read the whole article. They just skim through the necessary details. So if you will add the links at the end it will not make visibility and eventually you will not get the required number of sales. On the top of the list, these links will be readily visible to reader and there is more possibility that they will click the link to buy the product.
Website space:
There is so much space on website. It is recommended to utilize maximum space promoting the products. You can make use of slide bars, floating bars, inline banners in order to utilize the space for promotion of products.
3-Affiliate customers:
People who are doing affiliate marketing usually think that whosever visits the website is the customer that mean they will surely buy the product. No it does not work like that. Traffic generation on the site is a separate phenomenon. Traffic on the website does not equate with the profit that you will earn. It might happen that the traffic on the website is 10 times the people who have bought your product or service. It means not everyone who visit the site is getting intrigued by your product. So you need to opt a certain strategy in order to convert the visitors into affiliate customers. You will surprise to know that traffic customer conversion is far easier than a worrisome task of traffic generation to the site. There are several ways to convert visitors into potential customers.
Pop up campaign:
Research suggests that pop up campaign drives maximum people to buy the product. It is recommended to create a comprehensive pop up campaign in order to grab the attention of the viewers.
Right Timing:
There is certain timing when people are more interested in buying the product. This is called the right targeting when the pop up campaign displays at the right time when visitor is most likely to buy the product. It is recommended to set the right timing for the display of pop up campaign to the right people.
Page level targeting:
Page level targeting also works when you display a campaign in the article that is written exactly about the same products which are been displayed in the campaign.
4-Optimization:
Optimization is the key factor leading to more revenue. There is a rule known as 80/20 that states that 805 of your profit is more likely to come from the 20 of content that is generated by you. So optimize the content in the best possible way. It is recommended to sort out the best content that exactly hits the target and optimize it for having grater revenue. After getting done with identification of the best content, make it visible on every promotional campaign so that visitors see it time and again. Sorting the best content will lead to more sales eventually leading to more revenue. This is one of the best strategy that will save your time and will get profitable results.
5-Email list:
Email marketing is leading all the mediums and is considered as the most reliable way to promote the products in every field. It is also quick way to reach to maximum audience in no time. Other ways include SEO and paid ads but both are far behind email marketing.SEO marketing works till the google changes its algorithm and paid ads are good as far as you have stable finances. Otherwise they do not work. So email marketing is the medium that you can rely on always.
Email list obviously consists of those people who are already interested in your product. You email them the new trends and product specifications. Often business owners struggle to build email list. You can build up the email list by letting the visitors to visit your website by signing in their email ID or you can ask them to fill out the form that contain an option of email address. In this way, you will get many people in your email list that will remain in touch with your services for a longer period of time even if they are not visiting the site frequently but they will get updates through email.
6-Affiliate partners:
You can build an affiliate network by collaborating with affiliate partners having same niche and selling the same products. Ask you partner to sale together which will definitely increase the sales of both and you can readily pitch the customers. In this way, you will gain the customers because your partner's customer will also visit your site and there is a possibility that they will make a purchase. It is recommended to search for a right partner that matches your niche and also interested in collaborating with you. Do not make the issue of commission in start. Just start collaborating and the commission thing will be decided once the sales come in.
7-Webinars:
You can promote the affiliate product by arranging seminars as well. In seminar, you can describe the striking features of the product, its benefits. You can start with introducing yourself by communicating our personal history so that people can relate with you. After getting done with the introduction, you can promote the product by displaying different usecases. So webinar is no less medium if you are willing to make maximum out of it.
If you intend to sell butiksstädning (shop cleaning) products, then write a content that describes the uses of different cleaning products and insert affiliate link in that content. In this way, by streamlining the right things, you can get the intended audience eventually leading to more sales and revenue.