So you've decided to get into affiliate marketing to help you obtain leads, drive sales, or increase revenue. There are a lot of reasons why an affiliate marketing program can be a good idea. If it's executed properly, an affiliate marketing program can benefit all parties involved. For the affiliates themselves, they can earn money by driving traffic to a product or service offered. And for the company on the receiving end of the affiliates' traffic, they can see a boost in sales and activity thanks to the work of their affiliates.
But, starting an affiliate marketing program for your new company is not as simple as many people think it is. When an affiliate marketing program is successful, it may seem like the entire operation runs on autopilot, and that is a worthwhile goal to look towards. But the reality is that getting an affiliate marketing program off the ground requires several key factors that you may not have previously considered.
One of the most important things to consider when deciding whether or not to start an affiliate marketing program is the various costs that will be incurred as the program gets started. Running an affiliate marketing program is not free, obviously, and the entire operation hinges on whether or not you can generate more revenue than you spend.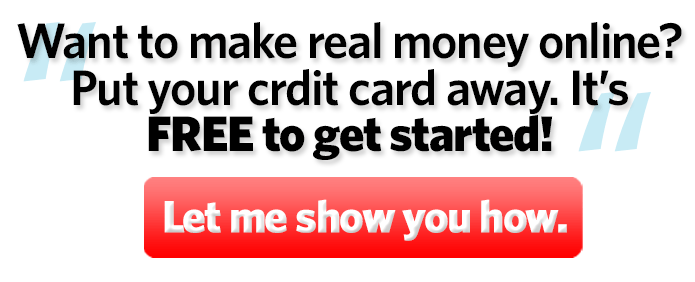 This may sound like basic knowledge, but all too often upstart affiliate marketing operations find themselves spending more money than they make. You can avoid the potential pitfalls and create a robust affiliate marketing program that earns money for all involved, but there are a few things to know before getting started.
The first thing to understand is that affiliate marketing programs are not one-size-fits-all. For some operations, the total cost will only be a few hundred dollars, but others may find the costs run as high as several thousand dollars.
It's also important to realize that there will be different types of costs along the way. Not only are there upfront costs that you'll need to invest at the start of any affiliate marketing program, but also there are continuing expenses that will need to be paid in order to run the affiliate marketing program for as long as possible.
Unfortunately, some people believe that starting an affiliate marketing program is as simple as opening up their laptop and building a few quick and easy websites. But the reality is, it's almost never that simple. Good affiliate marketing programs usually have many moving parts, all of which need to be operating smoothly for the entire operation to succeed. As you get started with affiliate marketing, you'll learn on the go and adapt as needed, but there are some helpful tips you can keep in mind as you get started that will hopefully make the process a little less daunting.
1. Think about what platform you will use
The platform on which an affiliate marketing program is hosted depends largely on whether or not you decide to run the affiliate marketing program in-house or use an already-established affiliate network. There are positives and negatives to each, so whichever you choose really depends on what you are comfortable with and what exactly the goals are for your specific affiliate marketing program. It can also depend on the desired staff size of the affiliate marketing program. To run the program in-house will likely require a greater number of in-house employees to manage the program.
Running an affiliate marketing program in-house comes with several benefits. For one, you'll be able to control all aspects of the program and work with the affiliates directly. This can be especially useful if the program is not too large, and you (or your program manager) have the ability to monitor each affiliate closely. But one of the downsides of running an affiliate marketing program entirely in-house is that you'll need your own platform for:
Tracking
Reporting
Payments
Creatives
And more
Affiliate marketing platforms can be expensive, up to several hundred dollars a month depending on the individual platform. Essentially, if you don't use an established affiliate marketing network, you'll be on the hook for providing all the infrastructure that your affiliates need.
Besides cost, another factor to consider when deciding between running an affiliate marketing program in-house or with a network is the timeframe in which you're hoping to see results. Trusting an affiliate marketing network will generally yield results faster, as you'll have more tools available at your disposal from the get-go, and you won't be spending the early days of your program launching the platform.
However, if you have the luxury of planning more on a long-term basis, it might be a better idea to consider running the affiliate marketing program in-house. Over time, this will result in less cost than using an affiliate marketing network. A network might require you to pay a percentage of every transaction earned, and this can get pricey down the line when the program is really up and running. By contrast, running an affiliate marketing program in-house can require a sizable investment to start, but since you'll have control of the entire operation, over the long run it can be less pricey.
Another thing to keep in mind if you decide to go the in-house route when it comes to building an affiliate network, it might be a good idea to have a lawyer come in to assist. An affiliate network requires contracts, payment terms, agreements, policies, and other important rules, structures, and frameworks that you may or may not be familiar with. A lawyer can help you protect yourself against potential fraud and bad actors in the affiliate space. On the other hand, using an established affiliate network means some of this leg work will have already been done. There may be contract templates and policies already in place, so you'll know what the terms are without having to define them on your own.
And don't forget, you will likely need to hire and pay an affiliate marketing manager to help run the program, whether or not you decide to do it in-house or with a network. Of course, if you use a network, it might make the manager's job easier. Networks offer you a wide variety of tools that can be used to help an affiliate marketing program succeed. You'll be able to access multiple different established affiliates, and the network's tracking and reporting tools should make it easier to see who is performing and who isn't pulling as much weight. If you decide to run the program in-house, you'll need to build this network of affiliates for yourself, which can take a lot of time and effort.
2. Consider creatives, landing pages, etc.
Beyond the affiliates themselves, the platform, and the network, there are still other resources that are necessary for any affiliate marketing program to succeed. Namely, the creatives for advertisements and landing pages are an essential part of the affiliate marketing business model. The term "creatives" refers to:
Banner ads
Videos
Animations
Links
Email copy
And other marketing materials
If you're trying to keep costs as low as possible, you can develop all of these creatives yourself, but it will take a significant amount of time to create a viable inventory. It might be tempting to start with just a few creatives, so you don't spend too much time or money building a vast array of materials. But you should know that affiliates can be particular about which offers or services they will run traffic to. If your offer does not seem enticing, or your creatives don't fit what the affiliate thinks they need to succeed, you might have a harder time convincing affiliates to run with your offer.
Fortunately, there are services to which you can outsource the job of developing creatives. This might be the best option if there is no one on your team who specializes in this type of creative content. It can save a ton of time, and you can take comfort in knowing that an experienced professional is working on creatives for your program. That said, there are obviously costs to outsourcing any part of the process, and developing creatives is no different. You should look at all your options and consider your budgetary goals before deciding which direction to go.
Similar to thinking about the platform on which your program runs, thinking about creatives can ultimately be determined by whether or not you choose to run your affiliate marketing program in-house or with a network. Oftentimes, affiliate marketing networks come complete with a suite of tools that allows affiliates themselves to build the creatives that they need. In this case, your creative costs would be much lower, because the onus would fall on your affiliates to make whatever content they require.
Another thing to consider is the size of your inventory. If you have multiple products or offers, you will need a corresponding amount of creative materials. Affiliates might want separate landing pages for each offer, with different copy specific to that product or offer. On the other hand, if you only sell a limited number of products, your creative costs will generally be lower.
If your business has multiple products or offers and you're looking for a way to potentially cut down on creative costs, one option to consider would be reducing the number of products sold, or at least the products on which your business is emphasizing. If one or two products or offers are vastly outperforming the rest, you could improve your margins by focusing only on those more successful products.
3. Don't forget maintenance and management
The first two tips in this article mostly cover the costs that are required to start an affiliate marketing program. But once the program is up and running, there will be a whole new set of factors to keep in mind. Running an affiliate marketing program requires its own costs, so it's a good idea to plan ahead for these expenses when thinking about a budget for any affiliate marketing program.
For example, you will need to dedicate some chunk of your budget towards recruiting and activating new affiliates. Affiliate marketing is an ever-changing landscape, and as some affiliate drop off, you'll need to replace them with new ones. Doing outreach to potential affiliates and then onboarding them is an entire process on its own that requires time, effort, and money. And once you have a team of affiliates working on your offer, you'll need to maintain communication with them. It can become a constant, everyday task to check in with current affiliates and try to recruit new ones.
Plus, you'll need to create and enforce policies and rules for your program. These policies can include everything from payment structures to terms of use and best practices. You may need to be prepared to draft contracts for affiliates, so everything is agreed upon in writing. The most common payment models for affiliates are:
Pay per Lead
Pay per Click
Pay per Acquisition (Sale)
Pay per Call
As you may have guessed by now, there's a good chance you'll need to hire an affiliate marketing manager to help run the program and keep things operating smoothly. If you don't already know someone who is experienced in this area, it may be worth looking for a proven affiliate marketing manager from outside your current circle. Of course, hiring such a person will come with its own costs and expenses, but it can be a lot less of a headache than trying to figure it out on your own.
Of course, if you get to the stage where you're needing to keep track of payments to affiliates and maintenance costs, that likely means good news. It's probably a sign that your offer or offers are converting and generating sales. Many affiliates only get paid after a sale or a promising action has taken place, so if you're having to dole out large sums to your affiliates, you're probably on the right track.
So, now that you know some of the basics you can expect when starting an affiliate marketing program, you can take this knowledge and apply it to your own budget. Many people online who have found success with affiliate marketing tend to make it seem like an easy business. If it's done right, it's true that affiliate marketing can be a lucrative business model that eventually runs like clockwork. But starting an affiliate marketing program for yourself can take time, knowledge, and of course, financial resources. The most important thing is to plan ahead, so you can set yourself up for the most success down the line.
Ask yourself the tough questions now, before it's too late. Will you decide to run your program in-house or go with an affiliate network? What payment model will you use? There are a lot of questions you'll need to answer before you begin forming an affiliate marketing program. But once you create a solid roadmap for your business, you'll be on the right track. Remember to do your research, learn as much as you can, and prepare for unexpected bumps along the way. If you take time and plan your steps carefully, there's no limit to the success you can have with affiliate marketing.
About the Author
Luke Loftin is a blog writer and an award-winning indie filmmaker. When he isn't writing about himself, he specializes in finance and health, blogging about all sorts of topics including credit cards, personal loans, bank accounts, and the digestive system. He currently writes for LeadMarket among other sites, and his articles are scattered all across the information superhighway. In his spare time, he enjoys listening to country music and watching his favorite sports teams lose